It will be nice to be home! But, we got to watch TV I watched a lot of the Rice baseball game - they were ahead in the 9th but ended up losing :- and were in no particular hurry so it wasn't too bad. India, week 2 the final week! Mood: sick Posted on Tags: pictures travel Words: I got home a bit late and didn't feel like going out, but hopefully I will tomorrow, at least to the park or something. On one side of the room are two elevators, and on the other side is another one, but they operate independently! So whenever anyone wants to go up, they press "up" on both sides and whichever shows up first they get on, thus guaranteeing that almost half of all elevator stops are wasted.
I was told that they operate independently because the one elevator is the service elevator, while the other two are regular ones. But no one seems to treat the service elevator as special in any way It's also possible there's some sort of crazy elevator algorithm going on. This evening as I was leaving, my driver pressed down on both sides. Both "regular" elevators were above us, and proceeded to go all the way down to the ground floor without stopping for us. The service elevator started at the ground floor and eventually made its way up to our floor and picked us up.
I don't know? Last night I got the inevitable case of traveler's diarrhea taking meds for it now , and then I tried to download movies for the trip home but I can't because I'm in the wrong country gonna try on VPN, I guess? Then this morning I got locked out of my Nokia account, the lights in the bathroom didn't work, forgot my water bottle when I went up to breakfast, had a frustrating conversation with a hotel worker about the bathroom lights, finished my last Kindle book while waiting for the car so I bought a few new ones only to have trouble downloading them which I did eventually fix , and now my laptop can't get on the WiFi here.
Traveling, especially to a foreign country, requires a lot of patience - you have to be very flexible. Usually I'm good at that, but I think I've used up my patience for the day already and it's only AM Went out to lunch and dinner yesterday with work folks, which was fun, although I think I way overate. This evening I had the driver drop me off at Bangalore Central, and ate at the food court there. Then I walked home. I think one of the big mistakes I made the first week was not getting out of the hotel more - to be fair, I was worried about traffic, but it's really not that big a deal if you cross at lights and are extremely careful :- I also got to play some table tennis today at work in the table tennis room!
It's going to be weird readjusting myself to "normal" life and not having someone drive me around everywhere! Got up crazy early, checked out, and rode to the airport. I remember just two weeks ago thinking the drive from the airport to the hotel was crazy. Now I think "Lane markers! Although I did learn that instead of stopping at a red light, another option is to lay on the horn and just drive through. At the airport there were two security lines separated by sex - it looks like the women's one which was empty, incidentally had more privacy for pat-downs.
And I guess it's a good thing, because the metal detector beeped for every single person, so everyone got pat-downs. Did a little duty-free shopping to try to spend my last rupees, and then we boarded where my backpack was inspected again. Been alternately watching movies and napping - seen "Looper" and "The Candidate" so far, and there's still 6 hours to go! Movie selection is pretty good, and we're flying close to Iran - maybe I should watch "Argo" :- Ed: I did, in fact, watch Argo!
Random bits: - While we were waiting to board, a British Airways person went around and gave candy to the kids that were around. I wanted candy! I was briefly tempted it is an 11 hour flight! Later I wandered around Heathrow for a while and had some sort of meal. I think that was my fourth or fifth of the day I was starting to feel kind of crappy near the end of the flight, but getting up and off the plane helped a lot.
I think the smells were getting to me I'm on the Chicago flight now, and I hit the seating jackpot - window seat with an empty seat next to me! Really digging the extra legroom. Entertainment system isn't on-demand, but they still have a good selection of movies - watching "Arbitrage" now and about to eat another meal Afterwards I made it home. I don't mean to be overdramatic, but maaaaaaan I felt pretty terrible afterwards.
I'm getting old! And then jet lag, etc. But that notwithstanding, it was a good trip, and I know some things to do differently next time! India, weekend 2 Mood: okay Posted on Tags: pictures travel Words: Kevin and I went to Mysore, which is only around 90 miles away, but took 3 hours to get there. On the way we stopped in Shrirangapattana and saw a temple there. As soon as we got out of the car in front the temple, there were a bunch of very pushy street vendors that bugged us.
Then I had to say no fifty times to get this one guy to leave us alone. We walked through the temple and then walked around the city some - it felt very much like a small town once we got away from the temple. Kevin had a Flat Stanley with him, and he was very successful at getting adults and kids to hold him. Actually, a lot of kids weren't shy and would wave at us.
Want to add to the discussion?
Eventually I started waving at them and they'd wave back, which was fun :- After that, we went into Mysore and saw the railway museum which took about 10 minutes :- And then on to the main event - Mysore Palace, which was the seat of power for the Kingdom of Mysore until It's breathtakingly beautiful inside, but unfortunately no pictures :- Then we walked around a bit to the city market which was fun but crowded.
Then they'd ask for a coin from my country "for a school project" :- I did happen to have a dime on me, so I gave in one time Finally we went up to Chamundi Hill which overlooks the city. Unfortunately by the time we found a good view of the city it was getting dark and the pictures weren't that exciting. I got 21K steps today, and Going to sleep in a bit tomorrow. After playing a bit of WoW, it was high time to leave the hotel room as I was going a bit stir-crazy. One unfortunate part of this hotel ishere's nowhere to go other than the two hotel restaurants if you want to stay in the hotel but not in your room.
rencontres seniors allier
revolexituju.tk - Google Документи
So I walked to the east, where I thought I had seen some places to shop while driving by. It was a little further away than I thought, but I did find a kind of mini-mall - it had a department-like store on the bottom two floors, then some other random stores, then a food court, arcade, and cinema. I got some gelato as a snack, and then took a look at the cinema to see if there was a movie I could watch.
Unfortunately, the thing that displayed what played at what times was kinda broken, and the website was hard to use, in that I couldn't even figure out what location I was in. Apparently Lincoln and Life of Pi were playing at some theatres in English, but I don't think they were at that one. Oh well! I also realized after the fact that there was a McDonald's there and I totally missed a chance to check out the price of a Big Mac. Walked back, and the rest of the day was pretty uneventful except for room service. I did get to watch some cricket and English Premier League soccer, which was fun.
Now, to bed! India, week 1 Mood: relaxed Posted on Tags: pictures travel Words: I had breakfast at the hotel and the owner came over and chatted with me a bit, which was neat. Then it was time to drive to work during what I can only hope was rush hour, because The office is less than 2 miles away and it took 20 minutes to get there and it seemed like we nearly got in 5 accidents. At tricky intersections you basically have to almost cause an accident to get anywhere.
I was talking about this with people at work some - it sounds like it's mostly because Bangalore has grown so much in the past years there was very little SW industry here even in the 's and the infrastructure hasn't scaled with it. Apparently the traffic is less crazy other places in India. The NI office is nice - it's less than two floors of one building, but there are neat dance-related things on the walls, and the conference rooms are named after famous Indians, including Ramanujan! The power blipped out a few times during the day, but all the computers are on a UPS.
I had some problems with my work computer, but I did manage to get some work done. Unfortunately I haven't totally beaten jet lag and got pretty tired in the afternoon Now I'm back in the hotel room and in addition to the usual honking there's some seriously thumping bass that's been going on for an hour or so. Not sure what that's about. Ed: I think there was a banquet going on downstairs or something. It stopped before I went to bed I did give a talk at work which I think went decently, although I realized afterwards I omitted a key point.
Today was mostly the same. After work, though, I walked to a nearby park. I've been planning to do that for a few days now, but my plan had been to wait until the traffic died down so crossing the street would be less scary. Of course, by the time that happened I would be tired and not excited about leaving the hotel. So, today I went out right after getting back. The traffic was heavy, but the only street I had to cross has a traffic light that is mostly obeyed, and I crossed with a crowd of people. It took less than 10 minutes to get there although I walked around three-quarters of it looking for the entrance , and it's a nice little park!
I walked around it a bit and sat on a bench and read on my phone Kindle, the best thing ever for reading on the go for a bit. It's well-lit and there were lots of people walking and sitting down. Today's random India topic: ever since I got here, everyone in the service industry hotel, car, restaurant has been extremely friendly, sometimes to the point of making me uncomfortable.
The first time the driver met me at work to drive me back to the hotel, he took my backpack and carried it for me. All of the drivers I've had open the door for me when I enter and exit the car. The security guard at the hotel opens the door for me. After bringing me a bottle of water, the waiter at the restaurant pours some into my glass and refreshes it when it gets low. I'm not sure what to make of this. Is this a cultural thing?
Am I getting special treatment because I'm American? I feel pretty settled in now, and I was actually able to fix a bug this morning! Yesterday was their version of Snack Thursday, at which everyone had some Taco Bell. Thursday evening I went out walking a different direction south! Luckily I eventually encountered one and crossed, and my reward was eating at a KFC on the way.
It was Except the drink I got was tiny which was fine! Tonight I went out with Rakesh and played some pool, then went out to a nice restaurant. To get to these places I rode on the back of Rakesh's motorcycle. I was a bit hesitant about this, but the places weren't far away and he gave me a smooth ride! Random: there's a mosque near to work, so we hear the calls to prayer around lunchtime and early evening. The sound is quite beautiful - reminds me of music from Battlestar Galactica.
Welcome to Reddit,
I guess the price of travel and difference in GDP can keep things this way, but it's still surprising. Somewhat related: apparently it's not uncommon for bachelors to have a part-time cook service, where someone comes and delivers you home-cooked food every day. One person even has a full-time cook who lives at his apartment although he does live with several other people , and the cook does laundry, cleaning, etc.
I'm guessing this is related to the Big Mac Index India, weekend 1 Mood: tired Posted on Tags: pictures travel Words: I thought for this trip I'd try posting pictures and entries as I went. I'm already a bit behind, though, so I doubt I'll really keep up. But, here's my first Bangalorian weekend! I arrived at the Austin airport obscenely early for my Dallas flight, which was uneventful. Then I had to quickly walk back, as it was a longer walk than I had expected and it was getting close to departure time.
The flight to London was long but fine. I'm glad I had those to watch - the entertainment system had movies but the selection was small and none of them tempted me even a little. In between, I chatted with the woman next to me, who was also heading to Bangalore, randomly enough! I also read some, including a book about airplane crashes; fate - consider yourself tempted! Tried to sleep but was mostly unsuccessful, so I was feeling blah when we landed.
Walking around Heathrow helped a lot. Terminal 5 is very nice, after having to go through security again blah I got some souvenirs and lunch at Pret a Manger, my favorite place ever. The sandwich was only OK my fault for getting one with avocado as the main ingredient - I love me some avocado but it's a bit much on its own but the yogurt and fruit parfait was excellent.
Mealtimes are so weird on multi-time zone trips, but my stomach's doing OK so far. Tea at lunch helped, but I'm clearly out of it - while browsing shops I saw a Kindle for a very good price Not two minutes later, I thought that the currency exchange place was offering a terrible deal on rupees Going to take some melatonin on this next flight in the hopes it will help me sleep So I felt OK but disoriented and tired of plane flights!
I did my best at filling out the immigration form, then picked up my luggage and went outside to find my driver. As it turns out, our flight was quite early so I had to wait a bit for the driver, who drove me to my hotel. Even though it was AM, the drive in was still terrifying.
We would be on a road with lanes, and then there would be a sign about construction and everyone had to swerve to the left and drive on a part of the road without lanes. Honking was applied liberally. I also did see a cow on the side of the road! I spent most of the day in the hotel room, getting my stuff set up and trying not to fall asleep. The room is nice, but unfortunately it faces the corner of two rather large roads, which means there is lots of honking all day long.
I suppose I'll get used to it in a few days, but I'm glad I brought earplugs for sleeping. I did a tiny bit of walking around, but I'm planning to hang out with NI folk and do some sightseeing tomorrow. After a full night's sleep, of course! I felt so much better this morning! Unfortunately I seem to have lost my melatonin left it on the last plane, I guess? After showering and a short video chat with David the WiFi in the hotel is barely good enough for this to work , I had breakfast and met Rakesh downstairs. We planned out where to go for the day, and then got on our way!
It was interesting - there was a long path to walk that went through the main temple but then you ended up at a market downstairs with souvenirs and food and whatnots. Our next stop was Bangalore Palace , where I got a lot of good pictures. Afterwards we met Kanika and had a delicious Indian lunch, where I got my first taste of paneer here. Then we went to a shopping center where I got an Indian shirt and a few snacks, then we had tea and chatted for a good while.
Bens Big Book O Brewing Beer.
Electric Cars: Will Any Auto Company Make Money? | Watts Up With That?;
Susquehanna County (Images of America)?
Daughters of the Empire.
Favorable Consequences!
Wedding photographer explains the reasons behind 'unrealistic' prices;
It was already 5 PM by the time we were done, so I just headed back to the hotel. I'm doing remarkably well for only my second day - I'm a little tired from walking around, but nothing like the jet lag I went through in Germany. Adjusting times quickly and getting a good night's sleep seems to be a winning combination. My stomach's also been holding up decently. I've already adjusted to honking all the time on the roads - at first I had a visceral reaction to it, because I'm used to it meaning "something bad is about to happen", as opposed to "just FYI, I'm here" or "drive faster!
Driving is still kinda scary but I just don't look too much. I saw some signs reminding people not to drink and drive, and all I could think was that there would be no way you could drive drunk in this traffic without getting in an accident! Going to India! Mood: excited Posted on Tags: travel Words: I'm going to India this week! I'm leaving on Thursday and will be working in Bangalore for two weeks. I've never been there before, and as such I'm excited and nervous in various proportions depending on my mood. Any travel tips would be greatly appreciated! Hoping to avoid that this time around, but with more than 24 hours of travel to get there!
Note: the trip was jam-packed with activities, so I didn't actually write in my journal that much Friday Jan 4 after midnight Long day! The parts of Vegas I've seen have been, by and large, crazy. Getting a lot of good pictures of famous casinos and such. The curtains and lights are remote controlled and we played foosball. It was over the top, in a good way. I mentally wished him well - it's theoretically possible that the wheel is misshapen in some way, right?
Sunday Jan 6 Today was the hackathon part 2. I think my demo went pretty well. Around 18 teams developed Windows Phone apps and 10 won prizes, myself not included. I can't really disagree but I'll admit to being a little disappointed. Afterwards, we had drinks at Rain our favorite hotel bar , and some folks went up to a club.
I was a little tempted, but instead tried my hand at blackjack. I mistakenly chose an empty table, which meant that hands happened very fast. I was briefly up but then I ordered a free! More people came to the table, which slowed down my descent but the dealer was on fire. Went to see a session that was held in one of the casino movie theaters - neat! After that was the Nokia party, which was awesome. After that was The Killers concert where I paid for a drink for the first time in quite a while. In the meantime, I got to try out two new table games.
Roulette was OK but I was the only one playing most of the time. Also I kept betting on black and it kept coming up red, so Craps was fun, though - a lot of people were betting so there was a lot of camaraderie. Also, I ended up a bit, which was nice! You don't get the same one-on-one interaction you do in blackjack, but between the camaraderie and the fact that it can take a long time to know whether your bet wins or not read: you lose money slower , I think craps wins.
There were a lot of complicated bets people were making, but I stuck to betting on "Pass". Tomorrow is CES! It occurred to me today that I haven't been outside in three days, and that doesn't see weird, which in itself seems weird. Tuesday Jan 8 CES was pretty neat, although I spent all day just walking from booth to booth and my feet ache like nobody's business. Saw a lot of cool stuff, though. Afterwards I took the monorail and walked to Caesar's Palace instead of taking a shuttle back.
This sounded like a great idea last night, but I was tired and my feet hurt so it was less appealing at the time.
Equinox Fitness Reviews
Did get a few other random casino pictures, though. Italy recap: Day 13 the voyage home Mood: cheerful Posted on Tags: travel Words: I'm as happy about this as I'm sure you are. Of course, we're only 4 hours into our 10 hour flight and I think I'm out of new books to read - ack!
This morning went well - we got up a little early, checked out, and lugged our stuff to the bus station. I bought tickets, and was a little proud of myself for expressing displeasure at a woman who blatantly cut in front of me. We had a pretty tight connection in Paris a little over an hour , and my big fear was that we'd have to recheck our bags to go through security again.
Luckily this turned out to not be the case, although figuring this out and checking our bags took 10 minutes with a helpful but kind of rude Air France agent. First flight was uneventful, and we quickly found the shuttle we needed between terminals 2G and 2E in Paris. The shuttle driving alone took 20 minutes! The plane was also 30 minutes late taking off which makes me feel good about our luggage's chances. Here's hoping! We're sitting together on this flight but there are no individual TVs which is disappointing. The rest of the flight to Atlanta was relatively uneventful.
The poor lady sitting in front of us was travelling with three kids ages 3 to 6 - I overheard her saying that someone else was supposed to be travelling with her but something happened. The kids behaved reasonably well, I suppose. Before we took off, the boy was crying and so the flight attendant took him up to see the captain, and pitched it by pointing out that his sisters wouldn't get to go. Sounds like she has some parenting experience! When we landed in Atlanta, the in-flight instructions informed us that we would indeed have to get our checked bags, bring them through Customs, then recheck them, making a liar out of the rude Air France agent.
We had just under two hours to make our connection in Atlanta, but having to do all this stuff made me nervous - so many more points of failure. But everything turned out fine - our bags were basically there after we got through passport control and we were both asked only a few questions. It was partially the language barrier, but in Italy I often felt unsure about where to go or what line to wait in and whenever I asked someone it felt like I was imposing. Interestingly, the inflight instructions made a big deal out of the fact that you always have to recheck your bags at the Memphis airport in particular, which took me aback.
Is Memphis some super-important city or airport? A bit of navel-gazing: - Going through AAA to book hotels has been generally successful. In the future I'm really going to try to find ones with WiFi in the rooms. There were tons of buses from Florence to the Pisa airport, which I gathered was bigger. All in all, it was a good trip and we had a great time :- Thanks for reading!
Today was beautiful with no rain, so we went on the bus tour. It was nice and relaxing and I took a bunch of pictures. I'm not sure whether our guide books or ourselves were at fault, but we definitely picked out too many art museums and not enough other stuff. Lesson learned. In between bus tour we walked to the Bardini Gardens - unfortunately there were few flowers this is not a good time of year for them but it was still pretty and a nice change of pace. After a nap break, we went to our last Italian dinner where I had a bit too much wine.
I plan on having plenty of caffeine tomorrow so I can stay up and go to bed on Austin time; we'll see how that goes! So we stayed in and read and napped and then went out to lunch before going to the Uffizi museum. The ticketing for the museum was a bit nonsensical. We had made reservations for , but we weren't sure where to go so we waited in a line, the culmination of which was being told to wait in a different line to exchange our reservation for tickets.
But, in the line we had just waited in which was quite short you could buy "reservation" tickets for I'm not really sure what "reserved" means in this context, I guess. Anyway, we waited in line to get our tickets, then we waited in line to get in with our tickets. The Uffizi museum is big - like really big. We went through at least 60 rooms of art, and probably more because some weren't numbered. There was some good art there like Botticelli's " Birth of Venus " but I'm just not a person that can enjoy 3 hours of art, especially after all the other hours of art. Afterwards we had a quick dinner and went to a showing of "The Dark Knight Returns".
The theater was very posh - it looked like an old one with a stage. Also, in the movie Alfred talks about vacationing in Florence and that's totally where we are! Even saw a few familiar faces from the Italian national team on Juventus - Buffon and Chiellini smiley guy! Florence is famous for its leather, and street vendors sell a ton of it - it can smell quite strong! David got a new wallet and a leather-bound notebook, and I'm considering a belt Hard to believe that tomorrow's our last full day here. Like any good vacation I had a great time but I'll also be excited to be back home.
Tomorrow we have a pretty light day - taking a bus tour and spending some time in some gardens, assuming it doesn't rain again. It was pretty meh - few things were labeled in English and the museum itself didn't seem terribly well kept up. Afterwards we had a late lunch and sat for a while - we had tickets to the Galleria Accademia at 3 so we had time to burn why did I make those so late? Oh well The gallery itself is pretty good and not too big - a plus! One thing that pictures don't convey is how big it is - I believe it's around 15 feet tall, and so it's very imposing.
It's an amazing piece of art and I'm glad I was able to see it again. Not much else today - had a late dinner because tonight is Fashion Night in Florence, so a lot of restaurants are full or have weird menus. Tomorrow we're going to see The Dark Knight Returns which should be fun. I feel like I've written about this before, but if not: write about it, future me! I feel bad thinking "Ho hum, another beautiful 15th century piece" or "Yup, there's a majestic cathedral built years ago; I wonder if there's a cafe nearby? Breakfast at this hotel is quite good - nice selection of teas and delicious muesli cereal with low-fat milk I'm really not used to whole milk.
Then we saw the Bargello museum which was decent - had some nice ivory pieces as well as some beautiful ceramic plates. Michaelangelo and Dante made sense, but I was surprised to see Galileo I wonder if it was constructed after the church pardoned him? On the way in, we saw a painting at an art stand that matched our living room nicely, but it turned out to be quite pricey.
Oh well. Did a lot of walking today so we've been reading and relaxing at the hotel - we're out on the terrace right now. Something happened to my Kindle and the screen doesn't seem to work - not a big deal now as I can use my phone, but I'd really like to have it for the plane trips. Will do some research when I have WiFi later Good times! This morning we ate breakfast, checked out of the hotel, and made our way to Termini the train station with all of our luggage.
Luckily David had packed an extra duffel bag - we've already gotten a lot of souveniers! We had plenty of time to walk around and get lunch, then we got on our train. It was a little crowded but the ride was very smooth, and it was an express so we got to Florence in an hour and a half. We walked to our hotel and after a few tense moments where they couldn't find our reservation ack!
The room is very nice there's a fresco above the bed! We were also planning to do laundry here, but instead of a laundry room they have a laundry service with the ridiculous prices you would expect of such a thing. After unpacking for a bit we decided to walk over to the Galileo Museum. The center of Florence is very compact, so I think we're going to get by without using the bus, except for maybe some gardens that are south of the river. The museum is about as far away as anything from our hotel and it's only around a mile. We had around an hour before the museum closed and spent it all - there were a lot of cool old instruments and informative video demonstrations of how they worked.
Definitely worth the trip! Afterwards we had dinner nearby, walked back to our hotel and are now on our nightly tea run. Florence is definitely a smaller city around K compared to Rome's 4. So we got gelato earlier, just to be safe! Kind of sad, but I'll admit I'm looking forward to a nicer hotel.
I'm writing this on the rooftop garden which is pretty beautiful tonight - no rain today which was handy. Our morning was free, so we took the subway to near the end of the line to EUR, which is a "permanent exhibition" built by Mussolini. Aside from the streets having interesting names Europe, Africa, Art, Architecture, Shakespeare it looked like a typical suburb to us. We walked to the Museo della Civilta Romana and saw some good exhibits about the history of Rome.
It really cleared up some timeline issues I had, and there were some cool scale models. Afterwards we went to the main train station and got lunch nearby, next to where our Catacombs tour began.
Company Updates.
Reviews by Job Title.
Startup Stock Options – Why a Good Deal Has Gone Bad | Hacker News!
The world's most viewed site on global warming and climate change.
(PDF) LBS Consulting Club Case Book | 丹 王 - revolexituju.tk.
The Owners, Volume III: Dark Side Of The Sun.
We took a bus out to the Catacombs of Domitilla and got to walk through a small part of them. The whole catacombs under this church are over 10 miles; the original discoverer got lost for 3 days trying to find his way out! We then saw two other churches with no catacombs and that was it. Had dinner and afterwards firmed up our plans for Florence a bit. Luckily our train doesn't leave until tomorrow so we have plenty of time to pack, etc.
Oh, and we used the compass on my phone! Between that and the Kindle and the data plan, the my Lumia has been very helpful So, here are some general travel tips for Rome: - The subway system is crowded but fast - we've never waited more than 4 minutes for a train. It goes a lot of places but there is an old part of town it doesn't go to just east of the Tiber river , so you may want to get a bus map too. You get unlimited public transportation for 3 days plus 2 free museum entries.
I'm trying to work on my Italian but most of the time it's not necessary. Traffic is kind of terrifying! It didn't take as long as we thought to see it it's pretty small compared to museums , so we wandered over to Piazza Navona and then over to an Irish pub with WiFi! It seemed authentic - I had a Guinness and there was rugby on the TV. Afterwards we came back to the hotel to play a game and rest.
There's a TV showing news in Italian at our nearby subway station, and the text at the bottom said "Texas" and the images were pictures of UT! Later we read there was a bomb threat. I was surprised it made the news all the way over here We were going to go see a movie again but apparently it's dubbed in Italian so no dice. But, gelato later! Spent a bit walking around inside - there were a lot of informative displays, which was nice.
Fun fact: for a while they would flood the floor and conduct naval battles! Afterwards with our newly-acquired bus map we took a bus to the Campo di Fiori, which is an outdoor market. After doing a little shopping, including a Balotelli jersey and turning down some "Bunga Bunga" sauce max, we sat down for some lunch just as it started to rain. AS Roma. The channel that was broadcasting the game had literally no information on screen - no score, no "who scored that goal", no "who got that yellow card", no "who is being substituted in".
They didn't even show the final score when the game was over, although it was clear AS Roma had lost. The WiFi at our hotel occasionally works now, but only occasionally, so I was using my international data plan when I saw I had a voicemail. Turns out it was from ADT saying our burglar alarm had been set off! I tried to call them but I wasn't able to make international calling work - luckily some friends checked out the house and it looks fine. Although not in a cafe. Aside - I swear, we were offered umbrellas by fifteen people on the mile walk back to our hotel!
Later Walked around the corner for dinner, but it's been a quiet night other than that - resting and relaxing. It was a bit of a walk to get there but was saw some nice parts of Rome, including the US embassy. They seem very protective of the Gallery although there were no metal detectors like in the Vatican , and after we entered we could see why - the place is absolutely stunning. Not terribly big as museums go, but many beautiful sculptures, paintings, and mosaics. My favorite sculpture was "Apollo e Dafne" by Bernini - Apollo has just caught Daphne, who is being transformed into a tree.
David's favorite was "Paolina Borghese" by Antonio Canova , a sculpture of a member of the Borghese family reclining on a couch. And we got a kick out of the painting Danae by Correggio , which is so dirty in subject matter according to the audio tour that I won't describe it here but ask me if you're interested!
Jupiter was a tricky god So the organization of the museum was a bit of a mess it was unclear which line you had to wait in first and the museum is on the small side, but I enjoyed it a lot. Afterwards we walked back, had lunch and gelato! It was cheesy but fun. We also read the plot to La Traviata so hopefully we'll be able to follow along tonight, since it's presumably in Italian! It was a nice little theater, though, with a bar inside so you could drink wine at your seat! Then we had delicious gelato. I should really end every day with that sentence!
Slept as late as the hotel breakfast would allow, relaxed a bit I'm getting a ton of reading done! We've gotten in the habit of taking these when we travel places - it's a great way to see the city with no stress about walking or finding our way around. It also stopped near the Museo Capitolini, which isn't too close to any subway stops.
$3,974.22 U.S.D
So we took the bus there and ate lunch, then went to the museum. It is by some measure the oldest operating museum in the world, and so the audio tour we got would talk not only about the art, but about the museum itself. The Borghese Gallery is tomorrow, so I guess we'll see! After a few hours at the museum we were both fairly tired, so we got some more tea, sat down for a bit, then took the bus back near the hotel and had dinner. This evening has been reading and relaxing and writing and hopefully gelato later! After getting a good view of traffic from the top of a double-decker bus, I'm even more excited not to be driving!
I read this on vacation, and enjoyed it enough to write this review out longhand! Its thesis is there are two kinds of economic institutions in a country: extractive, which extract incomes and wealth from one subset of society to another, and inclusive, which encourage participation for everyone and lets people make choices. There are also extractive and inclusive political systems, which correspond roughly to how democratic the system is. Extractive political systems are highly correlated with extractive economic systems, and these are the poorer countries.
A lot of the book examines particular countries and how they got the way they are. For example, because there were existing native civilizations in Mexico and Latin America when the conquistadors arrived, they were easily able to make an extractive society by taking almost all of the existing wealth and income, and even today most of these countries are still fairly extractive.
In the US, there were no societies for the English to enslave although that was roughly their plan! I'm grossly oversimplifying here - the book goes into more detail Some interesting notes: - One of the big reasons extractive economies don't do as well is that they don't allow the creative destruction of new technologies, since the rulers are getting rich off of the existing technologies.
A centralized government can still allocate resources more efficiently than they were before, but not as efficiently as a free-market system. However, this can't last, and the author predicts China's growth will slow down unless their political system changes. Even when extractive governments are overthrown, the framework is still there for whoever runs the country to make a lot of money and have a lot of power - this is known as the "iron law of oligarchy", and it's a good reason to worry about the countries that underwent the Arab Spring.
Of course it's not guaranteed to happen - Japan is a good example that broke the cycle. Slim made his money by buying Telmex when it was privatized, and using its monopoly. Telmex has been found in court to have a monopoly, but Mexican law has the idea of "recurso de amparo" "appeal for protection" , which is a petition saying the law doesn't apply to you!
Slim has used this effectively. The other company sued and won a big judgment against him in the US. Why did I not know this? Alabama's constitution has a section requiring schools to be segregated obviously not enforced anymore , but in it survived a vote in the state legislature! Anyway, the book is quite good and I would have given it 5 stars, but it's a bit long.
View all my reviews. I read a lot of books on vacation. Here they are minus one that gets its own post! Chapman My rating: 4 of 5 stars Basically a collection of tech companies doing stupid things in the 80's and 90's. Pretty entertaining and possibly helpful! Presidential Campaigns by Joseph Cummins My rating: 3 of 5 stars Summaries of every presidential campaign and how sleazy it was. Pretty entertaining although a bit long.
I agree with him on most questions but not all specifically, he recommended publicly posting salaries of other employees that someone happened to stumble across, which I think is a bad idea. Gubser My rating: 3 of 5 stars A good summary of string theory. A bit hard to follow even though I have a little physics background, but still informative.
Stiglitz My rating: 4 of 5 stars Good book although a bit long and depressing for a vacation read. One thing I've heard people say is that there's nothing wrong with inequality - a rising tide can lift all boats. Unfortunately, in the US the rich have been getting richer while the middle class and poor have been doing worse. And Stiglitz points out that extreme inequality is harmful even on its own due to societal effects. I didn't quite understand all of it and I gotta be honest - particle physics is pretty crazy.
I feel much better than yesterday, and the dizziness is almost entirely gone! This morning we had breakfast in the hotel - the breakfast area is small but good enough, and I got a cup of tea to start my day which is always pleasant. We took the Metro over to the Vatican for our four hour! Luckily we've been using our phones as portable Kindles - even in airplane mode it's wonderful having a bunch of books to read when we're out and about; it makes planning for things less necessary and stressful.
I also got a cappucino at a nearby cafe; here the generaly way this seems to work is you order at the cashier, pay, then bring the barista your receipt. Hovering over the barista without a receipt accomplishes nothing especially if you don't speak Italian! The tour was decent but long. An average of 20K people per day visit, and today seemed like no exception. I had forgotten that there's a lot of ancient art in the Vatican, even to my slight amusement statues to Greek and Roman gods!
But of course the art is amazing, so it was fine. After the tour was done at we quickly found a lunch place and ate and rested for a bit, then came back to the hotel for a nap. Aside - I was reading "Be Good" a book about ethics while we waited for the tour to start. Then on the tour, a woman with three kids, two of which rode in a stroller most of the time, was in our group. After a while of being on the tour I began to wonder whether it was ethical to bring the kids along. Firstly, there are a lot of stairs on the tour, so people had to help here carry the stroller around. The museum was also crowded, so it took longer for the group to get anywhere because of the stroller.
The kids who ranged from ages I'm terrible at kid age estimation were relatively well-behaved, but by the end they were getting loud and cranky. So, I dunno. I just hope that when she bought tickets she knew that there were a bunch of steps. And I'm not sure how much the kids got out of it anyway Aside - There are two rules in the Sistene Chapel - no pictures and no talking.
But - visiting the Chapel is a great way to lower your opinion of humanity - there is lots of noise to the point where every few minutes the guards say shhh and "Silenzio! What's up with that? Cameras on tablets are generally terrible, right? After a bit, we walked over to the Trevi Fountain, which was crowded but pretty.
Then we ate dinner at a nearby restaurant where they presumably forgot about us, so it took an hour and a half. Then we went and saw The Bourne Legacy with Italian subtitles - fun times! Now it is late. Italy recap: Day 1 travel, arrival in Rome Mood: tired Location: home! Posted on Tags: pictures travel Words: We're back from Italy! There will be many posts about the trip. This is one of them. The first flight to Atlanta was pretty uneventful, and we had a bit of time in the airport to eat lunch Arby's!
That is one big airport! Unfortunately, we didn't get assigned seats on this flight - I tried to choose them last week but Orbitz's website errored out and wouldn't let me. So I'm sitting right behind a bulkhead, which means I don't get to put my backpack at my feet, which I hate. Also, David's sitting way in the back of the plane and we couldn't get people to switch. I thought I didn't have a personal TV at first since there's no seat in front of me , but it turns out I do. The plan was to be tired today so we could sleep on the plane.
Unfortunately, I don't sleep well on planes and now that I'm here I'm kind of excited, so I'm pretty sure I'm going to be exhausted "tomorrow". Oh well - vacation! Sunday, 9 PM Yup - exhausted today. But things generally went well. We landed in Rome, and after waiting half an hour for our bags we stopped in the airport for some breakfast - one of the nice parts of not having a schedule today is we didn't have to rush to our hotel. We took the express train to Termini the main train station and then the subway to our hotel.
Sadly, Termini is under construction and it took a ludicrous amount of walking to get down to the Metro. Pretty sure six distinct escalators were involved. All told we walked more than two miles by the time we got to our hotel, which is small but nice. Took a short nap and then I realized I was feeling pretty bad, probably because I was tired, hungry, and thirsty. Got lunch at a place right around the corner - I guess this is a touristy area Piazza Barberini because there are tons of restaurants around. Walked to an ancient art museum, but it was mostly closed.
So we decided to make the trek out to a modern art museum, which involved a lot more walking than we had anticipated - hopefully the four hour Vatican museum tour tomorrow goes OK! Also, apparently in Rome "modern art" means and later. Came back and had a pizza and wine and gelato for dinner. Now: bed! I'm been dizzy on and off today, which happened the last time I took an overseas trip Germany in Hopefully sleep will cure it From PM I was in the same freezing room. The thermostat must have been set at 65 or something Act III: Enter car; face melts off.
They were doing a segment about a woman whose family had to be rescued by the Coast Guard - it looked like they were staying in a beach house on the coast of Florida when Debby hit. I assume that this sort of thing is in the Coast Guard's mission, and yay for them, but: nowhere in the half of the interview I saw was it implied that maybe the family shouldn't have been, you know, on vacation in a beach house when a freaking Tropical Storm was scheduled to hit.
The tone of the interview was oddly light - the interviewer asked the woman how she kept the dogs from running away, and if their vacation had been "ruined". Being rescued by the Coast Guard should not make for an amusing family story - they presumably risked their lives to some extent to save the woman's family because they were stupid or stubborn and put their own lives in danger.
It felt like the interviewed glorified their stupidity instead of pointing out that people really should stay out of the way of tropical storms and not stay on the beach. I finally got around to posting pictures from last week's trip to Utah. David and I took a mini-vacation this week to New Mexico. Here's all about it! We left Saturday morning and drove through to Carlsbad.
The drive was fairly uneventful, except that I had forgotten that the speed limit on I in West Texas is 80! That made things go faster than planned, and made the 55 mph limit on some roads in New Mexico feel ludicrously slow. We arrived in Carlsbad around 6, so we had time to check in to our hotel before heading to dinner. Based on advice in the AAA guidebook, we went to The Flume for dinner, which we never would have done otherwise since it was we discovered located in the Best Western down the road. It was nice, though, and we relaxed and shook off the drive while being served by a rookie waiter.
After dinner we spent the evening in the hotel room and read and watched TV. For food timing reasons, we decided to stay on Central time after discovering NM is on Mountain time by seeing the alarm clock in the hotel room! Sunday morning we got up earlyish, checked out of the hotel, and headed to Carlsbad Caverns.
The drive down there was slow darn 55 mph roads for no reason , and we saw mention of "cherry cider" which sounded intriguing.
After getting in the park we drove the 7 miles up to the visitor center, stopping at a few sights along the way. Unfortunately, it was pretty clear there had been a recent fire of some sort, as a lot of the vegetation was heavily burned. At the visitor center, we had a bit of time before our Left Hand Tunnel tour started, and we learned about White nose syndrome , which luckily hasn't spread as far west as Carlsbad yet. The tour was neat - there were only 11 of us plus the ranger guide, and we got to carry candle lanterns to light the way.
The caverns are very impressive in terms of scope, although in terms of formations we had seen more elaborate ones at Natural Bridge Caverns. After the tour, we went back up to the surface, had lunch, and then went back down to the aptly-named Big Room. It's 1. The path around the room ends back at the underground visitor center, so we took the elevator back up, did a little souvenir shopping, walked along a nature trail and called it a day after trying a cherry cider. Which tasted good in small amounts. We drove to Roswell and made pretty good time again, so we did the usual have dinner and relax in the hotel room thing.
We've been bad on previous vacations about not taking enough time off to relax, but I think we did well this time. It was pretty well done - lots of eyewitness accounts about the infamous Roswell incident with some competing theories about what happened. It seemed clear to me that the Army covered up something, but what that was we may never know.
We looked at some gift shops, then went to the very small Walker Aviation Museum at the old base now the Roswell Airport where the "alien" debris was brought. Honestly, at this point we were mostly out of things to do in Roswell. We read in a coffeeshop in the local Hastings, and after dinner tried to go bowling but it was a league night. The next morning we had planned to spend the whole day in Roswell, but decided to head back early. We did see two interesting art museums before we left, though. Spent the night in Fort Stockton after cancelling our last night's reservation at the hotel in Roswell and then drove back to Austin on Wednesday.
All in all it was a quick trip, but we got a lot of reading time in and it was quite relaxing! Mood: relaxed Posted on Tags: travel work Words: I just got back from recruiting at Penn State, and boy are my arms tired! Anyway, I'm exhausted, and hopefully recording my itinerary will make me think twice next time I volunteer for a trip: Tuesday: - 2 PM: leave for airport. Realize flight is delayed and am probably going to miss connection in DC. Hang out at Austin airport for a good while. Get hotel and taxi vouchers from United. Take taxi to hotel. Order wakeup call.
Thursday: - 9 AM: Wake up with throat dry and feet sore. Friday: - 7 AM: wake up with worse throat and feet. Curse the early hour. But, man, it's really tiring. Just give your trainers there education, be lenient, hire less and give them whatever you can in a system that's highly stacked against them.
God for bid a client gets sick or goes on vacation and you do 40 sessions Hire High school or early college students to keep the floor clean and have the right amount of trainers for your client base so all of your trainers have a good chance of being successful. Get rid of this crappy bonus structure and have set pay no matter how many sessions one does. Have EFTI focus more on specific program design, going over best exercises and templates to use for certain type of clients. Fun people to work with. Most of the staff at my club were great to work with. Unfortunately, most of them didn't stick around for long.
In house education is very good compared to other gyms. The pay is awful. When you take into account the fact that Equinox requires you to spend countless hours each day working unpaid to "build your business", review class material with managers, attend "mandatory" meetings, take tests, etc. You can make some okay money once you pick up some clients and drop Treat your trainers like human beings.
They are making you big bucks. They keep a huge majority of the fee - nearly seventy per cent - from the client and give not even close to half to the trainer!!! IF that isn't an American corporate beast acting out greed I don't know what is. They make the trainer PAY for any external training courses, they won't even substitute any of the fee.
They pay the external trainers as small a fee as they can get away with, so they trim back savings You're making hundreds of thousands from your average PT each year, perhaps give some back by investing in them? It'll benefit the client too and improve the quality of the training, much of which is the pits, and the managers know it, but only care about the number of sessions Equinox has a great potential as a leader in the commercial gym market.
From the fitness staff perspective mainly PTs it can be very rewarding in terms of gained knowledge and received training but it is only up to the employees personal standards and motivation more in Cons section. Also salary making opportunity is decent if you find a niche within the particular club and you become friends with Membership Advisors Treat your employees as people - not numbers - appreciate them and give them equal opportunities without having to suck up to anyone.
Act as leaders not dictators riding on their power trip surfs. Your response will be removed from the review — this cannot be undone. This will replace the current featured review for targeted profile. Are you sure you want to replace it? View All num of num Close Esc. Equinox Fitness. How does your company compare? Get a free employer account to respond to reviews, see who is viewing your profile, and engage with your candidates. Overview Overview. Follow Add a Review. View Jobs at Equinox Fitness. Search job titles Find Reviews Filter. Find Reviews Filter.
Job Function. Full-time, Part-time. To filter reviews, Sign In or Register. Rating Trends Rating Trends.
A Raw Business Sense How I went from 8hr to 15k a month
A Raw Business Sense How I went from 8hr to 15k a month
A Raw Business Sense How I went from 8hr to 15k a month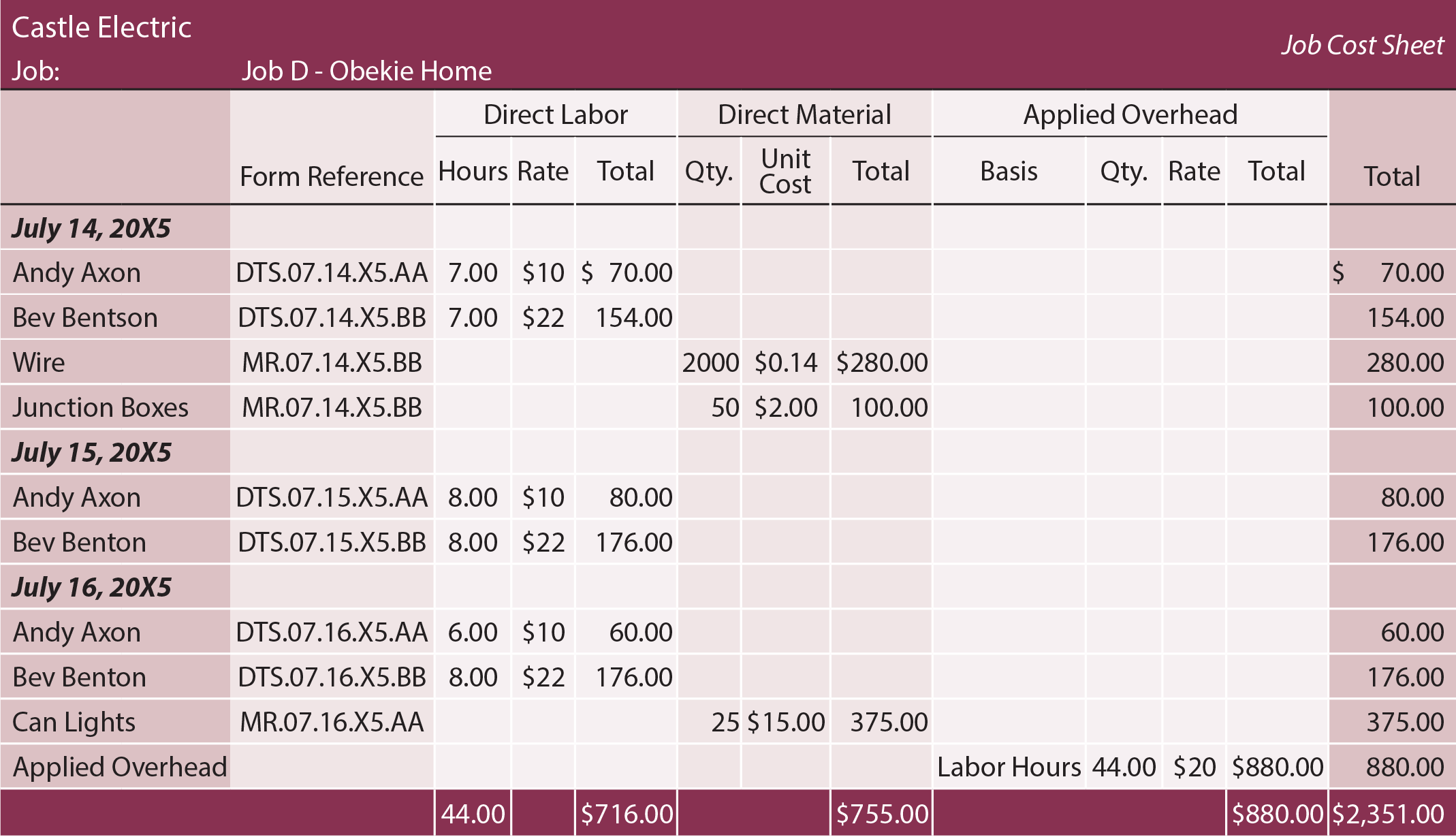 A Raw Business Sense How I went from 8hr to 15k a month
A Raw Business Sense How I went from 8hr to 15k a month
A Raw Business Sense How I went from 8hr to 15k a month
A Raw Business Sense How I went from 8hr to 15k a month
A Raw Business Sense How I went from 8hr to 15k a month
A Raw Business Sense How I went from 8hr to 15k a month
---
Related A Raw Business Sense How I went from 8hr to 15k a month
---
---
Copyright 2019 - All Right Reserved
---