While the last book showed how poli This book was amazing and far more tense then I expected. While the last book showed how politics have commercialized celebrity culture for their own gain Icon really cranks up the heat. Suyana not only has to stay alive she has to try and keep others alive while trying to serve the true best interests of the nations she represents. All while trying not to be outmaneuvered by others. There's a lot going on in this book and the lack of any reminders at the start made it hard at first to remember everything that was going on.
A short section summarizing the events of the last book would have been very helpful. This was an incredibly tense political thriller but it is one you have to follow closely or you can easily end up getting lost among the plot threats, backstabbing, and double meanings.
However it was an incredible read for me and I'm only disappointed that I didn't read it sooner. May 09, Rebecca rated it really liked it Shelves: science-fiction. See, now this is what I'd wanted the previous book in this series to be! Global politics via fashion. In the Hunger Games, did you like the part where the stylists descended on them and they had to deal with Capitol politics best? The whole book is that. Dec 06, Lara rated it really liked it.
Diplomacy and politics as a maddening combination of popularity contest and reality TV. I love it. Rule the world, Suyana. Aug 27, Alasdair Reads rated it it was ok. Not intelligent enough to match the quality of the central conceit.
New Jersey special education teacher leaves $1m to her students after death | The Independent
I continue to love the tension and emotion of Genevieve Valentine's writing and the precision with which she's able to etch certain moments even while her plots remain consistently murky. However this book had one of the most anticlimactic, pointless It was a terribly wrought scene and had no real purpose that couldn't have been handled better. So while I really liked this overall, it didn't leave me with a good feeling.
Feb 14, Kyla Ward rated it liked it Shelves: alternate-reality , decadent , thriller , paris , new-york. She looks good for that. Not only does Valentine create a dystopia at once plausible and terrifying, she demonstrates that intelligence and empathy are the only counters - and can be equally terrifying. Since taking a devil's deal at the age of thirteen, Suyana has been shaped into a tool - the Face of the United Amazonia Rainforest Confederation.
But a tool can also be used as a weapon a "She'll make a martyr. But a tool can also be used as a weapon and she has chosen to play a game of espionage, manipulation and assassination on the international stage, where her every move is watched and each thought speculated upon by millions. Even under normal circumstances, Faces go mad or are quietly "retired" for causing their countries embarrassment. She has one choice and one choice only. Sacrifice will be required and changes reflected cleverly in the covers of each book.
Stay awake, pay attention: the smallest detail could be the key. This world really is one missed away corner from our own.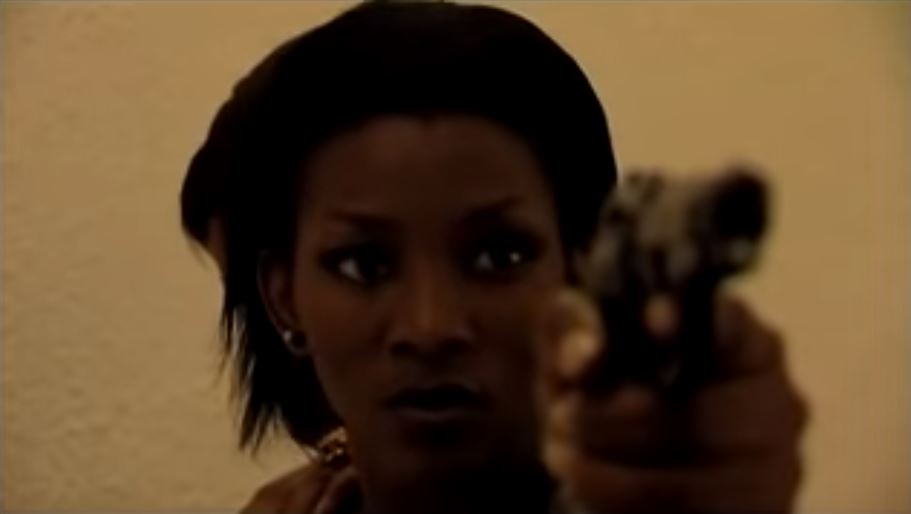 A sense of utter conviction permeates the skullduggery in New York and Parisian grandstanding, the near-complete divorce of the media commentary from what is really going on. Connoisseurs of ruthlessness, subtlety and style will find much to their taste, and any reader will come away with much food for thought. Feb 26, Andrea rated it liked it Shelves: fantasy , distopian-fiction.
Set in the same world as Persona, this second book in the series asks questions about how the Faces present themselves to the world as diplomats and how their personal lives are presented and affected by the roles they have. Suyana United Amazonian Rainforest Confederation is allied with the smooth-talking and handsome Ethan United States as they play the role of celebrity couple with international implications. The sense of precariousness in a dark world is built throughout the plot. This b Set in the same world as Persona, this second book in the series asks questions about how the Faces present themselves to the world as diplomats and how their personal lives are presented and affected by the roles they have.
This book is all about image, which makes the characters a little flat. It's an intriguing premise and a frightening world. Feb 18, Rachel rated it really liked it Shelves: science-fiction. This book got so complex that there were times when I couldn't follow exactly what was going on, and that impressed me. If you like books that dive into politics and how politics affect the politicians - especially the unwilling ones - this is a great book for you.
Faces appear at diplomatic events, committee meetings and general meetings of an international group called the International Alliance, which has replaced the United Nations. Faces cast votes. They cast the vote they are told to cast. They speak the words that are scripted for them by people we never see. They look good; they know how to pose, how to smile and sign autographs, how to walk a red carpet. She has an itinerary. Icon is the successor to Persona, and it completely surpassed all of my expectations. Although I really enjoyed Persona and was jumping up and down when I found out that it existed last year, after reading it, I was slightly disappointed because I thought it had more potential to be better developed and less awkward.
The writing of Icon is meticulous and every action is carefully crafted. Suyana has matured and so has the development of the series. And it met its potential with Icon all of the w Icon is the successor to Persona, and it completely surpassed all of my expectations. And it met its potential with Icon all of the way. I honestly think the first book would have been better received if it was the first half of a combined novel along with Icon.
I don't know if there will be more books in this series, but based off of the ending, I am crossing my fingers and hoping for more Suyana Sapaki, political intrigue, and assassination attempts. This series is definitely for those who enjoy politics, mysteries, thrillers, and strong female characters. All that I am going to say, is pick up a copy of Icon even if you did not particularly enjoy Persona.
You will more than likely fall in love and really come to enjoy this installment with Suyana carefully balancing her relationships with the other Faces, including enemies and allies, her boyfriend of convenience, and the responsibilities given to her by the UARC and Chordata, while having her own personal agendas. Is Suyana conflicted, or is everything just a part of her master plan? Sep 26, Just A. This really is the other half of Persona , to the point where there's no recap of any kind, and if you haven't read the previous book since it came out, well, hope you remember who everyone was.
I mostly managed to catch up, but it felt less like a story of its own and more as picking up the threads of the first book and carrying on with them. It continues with Valentine's classic trapped characters trying to make a rigged system work for them, while slowly being corrupted by the system. Which is This really is the other half of Persona , to the point where there's no recap of any kind, and if you haven't read the previous book since it came out, well, hope you remember who everyone was. Which is pretty bleak for YA, I must admit, as it tends more to grim compromise and the bitterest sweet rather than happiness for anyone.
I liked the characters and the writing a lot. It felt very hyper-vigilant and detail focused, with every bit of body language recorded and searched for meaning, and all the characters watching and working out all angles, and any real emotions repressed and only showing through the cracks. I enjoyed the hell out if it, and out of the plotting and politics, but it's probably not everyone's style.
Definitely read them both at one time. In a world where the UN and Hollywood have combined in a bizarre form of government, celebrities known as Faces entertain the crowds alongside voting as representatives of their countries; when Faces are seen clubbing together, it's a sign that relations between their nations are warm, and so on.
Of course, the Faces have Handlers, trained staff who choreograph their PR obligations. It's a fascinating setting, and one in which Genevieve Valentine inserts an intriguing thriller about the Face of t In a world where the UN and Hollywood have combined in a bizarre form of government, celebrities known as Faces entertain the crowds alongside voting as representatives of their countries; when Faces are seen clubbing together, it's a sign that relations between their nations are warm, and so on. It's a fascinating setting, and one in which Genevieve Valentine inserts an intriguing thriller about the Face of the United Amazon Rainforest Coalition currently dating the Face of America, but otherwise almost unremarkable, isolated and forced to pretend to be a naive socialite trying to help her country protect itself from being exploited by the powerful and survive against powerful enemies.
She may have allies, but none she can fully trust: an ecoterrorist organization that is using her, and a paparazzo and the organization behind him. This manages to get the feeling of the Hunger Games while being completely fresh. May 12, Sandra rated it liked it. And it did keep me turning the pages. Unfortunately it failed to live up to the promise of the first book. And now to the main reason for my disappointment: Suyana. She is the reason I loved the first book so much — in that one she was complex, interesting, strong, focussed, smart, strategic, suspicious and tough.
In this one she thinks several times how she is hollowed out and she is. There is nothing left of the Suyana I loved so much and while I can see how the circumstances of her life have made her that way it is a fucking tragedy. And while that may be the point the author was trying to make it ruined my enjoyment of the story. Suyana Sapaki is the dreamgirl of deft political thrillers, smart as a whip and as cold as she needs to be. She gets shit done , which I think is the highest compliment you could pay her-- she's every icy blonde female villain in smart political shows, but she's a thick Peruvian lady who knows how to work her angles, and she isn't punished by the narrative for having the gall to want something and to pursue it.
It's good. Loved it. LOVED it. Even more than the first one, because here we plunge into the full throttle onion-layers of public-eye politics that Persona referenced, but never had a chance to fully explore. And it's a bounteous playground for Valentine's devil-in-the-details style, as a flick of her prose gives you snippets of stark meaning in each movement and description.
Everything's so fraught the finale almost caught me by surprise in its coming, and then it pulled the rug right out from under Loved it. Sworn in as the 44th president of the United States, President Obama spoke of a difficult journey ahead that may take years to see through. Before one of the largest crowds ever assembled on the National Mall, Obama also touched on terrorism, hard work, and the struggle for civil rights.
I stand here today humbled by the task before us, grateful for the trust you have bestowed, mindful of the sacrifices borne by our ancestors. I thank President Bush for his service to our nation, as well as the generosity and cooperation he has shown throughout this transition. Forty-four Americans have now taken the presidential oath. The words have been spoken during rising tides of prosperity and the still waters of peace. Yet, every so often the oath is taken amidst gathering clouds and raging storms.
At these moments, America has carried on not simply because of the skill or vision of those in high office, but because We the People have remained faithful to the ideals of our forbearers, and true to our founding documents. These are the indicators of crisis, subject to data and statistics. Today I say to you that the challenges we face are real. They are serious and they are many.
They will not be met easily or in a short span of time. But know this, America — they will be met. On this day, we gather because we have chosen hope over fear, unity of purpose over conflict and discord. On this day, we come to proclaim an end to the petty grievances and false promises, the recriminations and worn out dogmas, that for far too long have strangled our politics. We remain a young nation, but in the words of Scripture, the time has come to set aside childish things. The time has come to reaffirm our enduring spirit; to choose our better history; to carry forward that precious gift, that noble idea, passed on from generation to generation: the God-given promise that all are equal, all are free, and all deserve a chance to pursue their full measure of happiness.
In reaffirming the greatness of our nation, we understand that greatness is never a given. It must be earned. Our journey has never been one of short-cuts or settling for less. It has not been the path for the faint-hearted — for those who prefer leisure over work, or seek only the pleasures of riches and fame. Rather, it has been the risk-takers, the doers, the makers of things — some celebrated but more often men and women obscure in their labor, who have carried us up the long, rugged path towards prosperity and freedom.
See a Problem?
For us, they packed up their few worldly possessions and traveled across oceans in search of a new life. For us, they toiled in sweatshops and settled the West; endured the lash of the whip and plowed the hard earth. Time and again these men and women struggled and sacrificed and worked till their hands were raw so that we might live a better life. They saw America as bigger than the sum of our individual ambitions; greater than all the differences of birth or wealth or faction.
This is the journey we continue today. We remain the most prosperous, powerful nation on Earth. Our workers are no less productive than when this crisis began. Our minds are no less inventive, our goods and services no less needed than they were last week or last month or last year. Our capacity remains undiminished. But our time of standing pat, of protecting narrow interests and putting off unpleasant decisions — that time has surely passed.
Starting today, we must pick ourselves up, dust ourselves off, and begin again the work of remaking. For everywhere we look, there is work to be done. The state of the economy calls for action, bold and swift, and we will act - not only to create new jobs, but to lay a new foundation for growth. We will build the roads and bridges, the electric grids and digital lines that feed our commerce and bind us together. We will harness the sun and the winds and the soil to fuel our cars and run our factories. And we will transform our schools and colleges and universities to meet the demands of a new age.
All this we can do. And all this we will do. Now, there are some who question the scale of our ambitions - who suggest that our system cannot tolerate too many big plans. Their memories are short. For they have forgotten what this country has already done; what free men and women can achieve when imagination is joined to common purpose, and necessity to courage. What the cynics fail to understand is that the ground has shifted beneath them — that the stale political arguments that have consumed us for so long no longer apply.
The question we ask today is not whether our government is too big or too small, but whether it works — whether it helps families find jobs at a decent wage, care they can afford, a retirement that is dignified. Where the answer is yes, we intend to move forward. Where the answer is no, programs will end. Nor is the question before us whether the market is a force for good or ill. Its power to generate wealth and expand freedom is unmatched, but this crisis has reminded us that without a watchful eye, the market can spin out of control — and that a nation cannot prosper long when it favors only the prosperous.
The success of our economy has always depended not just on the size of our Gross Domestic Product, but on the reach of our prosperity; on our ability to extend opportunity to every willing heart — not out of charity, but because it is the surest route to our common good. As for our common defense, we reject as false the choice between our safety and our ideals.
Our Founding Fathers, faced with perils we can scarcely imagine, drafted a charter to assure the rule of law and the rights of man, a charter expanded by the blood of generations. And so to all other peoples and governments who are watching today, from the grandest capitals to the small village where my father was born: know that America is a friend of each nation and every man, woman, and child who seeks a future of peace and dignity, and that we are ready to lead once more.
Recall that earlier generations faced down fascism and communism not just with missiles and tanks, but with sturdy alliances and enduring convictions. They understood that our power alone cannot protect us, nor does it entitle us to do as we please. Instead, they knew that our power grows through its prudent use; our security emanates from the justness of our cause, the force of our example, the tempering qualities of humility and restraint.
We are the keepers of this legacy. Guided by these principles once more, we can meet those new threats that demand even greater effort — even greater cooperation and understanding between nations. We will begin to responsibly leave Iraq to its people, and forge a hard-earned peace in Afghanistan.
With old friends and former foes, we will work tirelessly to lessen the nuclear threat, and roll back the specter of a warming planet. We will not apologize for our way of life, nor will we waver in its defense, and for those who seek to advance their aims by inducing terror and slaughtering innocents, we say to you now that our spirit is stronger and cannot be broken; you cannot outlast us, and we will defeat you.
For we know that our patchwork heritage is a strength, not a weakness. We are a nation of Christians and Muslims, Jews and Hindus — and non-believers. We are shaped by every language and culture, drawn from every end of this Earth; and because we have tasted the bitter swill of civil war and segregation, and emerged from that dark chapter stronger and more united, we cannot help but believe that the old hatreds shall someday pass; that the lines of tribe shall soon dissolve; that as the world grows smaller, our common humanity shall reveal itself; and that America must play its role in ushering in a new era of peace.
To the Muslim world, we seek a new way forward, based on mutual interest and mutual respect. To those who cling to power through corruption and deceit and the silencing of dissent, know that you are on the wrong side of history; but that we will extend a hand if you are willing to unclench your fist. To the people of poor nations, we pledge to work alongside you to make your farms flourish and let clean waters flow; to nourish starved bodies and feed hungry minds.
For the world has changed, and we must change with it. As we consider the road that unfolds before us, we remember with humble gratitude those brave Americans who, at this very hour, patrol far-off deserts and distant mountains. They have something to tell us today, just as the fallen heroes who lie in Arlington whisper through the ages. We honor them not only because they are guardians of our liberty, but because they embody the spirit of service; a willingness to find meaning in something greater than themselves. And yet, at this moment — a moment that will define a generation — it is precisely this spirit that must inhabit us all.
For as much as government can do and must do, it is ultimately the faith and determination of the American people upon which this nation relies. It is the kindness to take in a stranger when the levees break, the selflessness of workers who would rather cut their hours than see a friend lose their job which sees us through our darkest hours.
Our challenges may be new. The instruments with which we meet them may be new. But those values upon which our success depends — hard work and honesty, courage and fair play, tolerance and curiosity, loyalty and patriotism — these things are old. These things are true. They have been the quiet force of progress throughout our history.
Guilty of killing her children, or has Kathleen Folbigg been wrongly convicted? - Australian Story
What is demanded then is a return to these truths. What is required of us now is a new era of responsibility — a recognition, on the part of every American, that we have duties to ourselves, our nation, and the world, duties that we do not grudgingly accept but rather seize gladly, firm in the knowledge that there is nothing so satisfying to the spirit, so defining of our character, than giving our all to a difficult task. This is the source of our confidence — the knowledge that God calls on us to shape an uncertain destiny.
This is the meaning of our liberty and our creed — why men and women and children of every race and every faith can join in celebration across this magnificent mall, and why a man whose father less than sixty years ago might not have been served at a local restaurant can now stand before you to take a most sacred oath. So let us mark this day with remembrance, of who we are and how far we have traveled. The capital was abandoned. The enemy was advancing. The snow was stained with blood.
At a moment when the outcome of our revolution was most in doubt, the father of our nation ordered these words be read to the people:. Let it be told to the future world In the face of our common dangers, in this winter of our hardship, let us remember these timeless words. With hope and virtue, let us brave once more the icy currents, and endure what storms may come. Murrow's This I Believe series Harry S.
Truman was the 33rd President of the United States, serving from to Matthew, which is the Sermon on the Mount. I believe a man ought to live by those precepts, which, if followed, will enable a man to do right. I don? I believe that the fundamental basis for a happy life with family and friends is to treat others as you would like to be treated, speak truthfully, act honorably and keep commitments to the letter. In public life I have always believed that right will prevail. It has been my policy to obtain the facts? If the facts justify the decision at the time it is made, it will always be right.
A public man should not worry constantly about the verdict of history or what future generations will say about him. He must live in the present; make his decisions for the right on the facts as he sees them and history will take care of itself. I believe a public man must know the history and background of his state and his nation to enable him to come more nearly to a proper decision in the public interest.
In my opinion, a man in public life must think always of the public welfare. He must be careful not to mix his private and personal interests with his public actions. The ethics of a public man must be unimpeachable. He must learn to reject unwise or imprudent requests from friends and associates without losing their friendship or loyalty. I believe that our Bill of Rights must be implemented in fact; that it is the duty of every government?
I believe that a civil rights program, as we must practice it today, involves not so much the protection of the people against the government, but the protection of the people by the government. And for this reason we must make the federal government a friendly, vigilant defender of the rights and equalities of all Americans; and that every man should be free to live his life as he wishes. He should be limited only by his responsibility to his fellow man.
I believe that we should remove the last barriers which stand between millions of our people and their birthright. There can be no justifiable reason for discrimination because of ancestry, or religion, or race, or color. I believe that to inspire the people of the world whose freedom is in jeopardy, and to restore hope to those who have already lost their civil liberties, we must correct the remaining imperfections in our own democracy. We know the way?
Here it is, the latest song in our "Year In Your Ear" series. We're calling it "Someone's Screaming Outside. Should clear up all remaining questions, right? Watch the "music video" and we use that term loosely at our series page or at YouTube under MadGeniusBlog. Keeping with what we do best, we're sampling the world's news and audio culture both professional and amateur in an effort to tell stories in a way that would make Ira either cry in pain or throw fits of furious envy. Maybe both, come to think of it.
We're taking the talking heads and turning them into pop stars, making music with the media and nothing more. The goal is to create an hour-long musical time capsule by the end of the year. That is, of course, unless the apocalypse comes first. Here's our latest episode. As we write this, we're developing our next track. A little Columbian samba that takes on the Secret Service. Our question for you: Should we be scared? Will M. Stay tuned From Million Americans for Public Broadcasting Rogers saved public media A fresh and different perspective on the obesity epidemic.
Why are we so terrified of fat? How are we projecting other anxieties onto fat people and the fat body? In order to answer this question this piece follows Christian dieters, Northern California foodies, and fat activists. On a summer night in the early s a small group of friends gather for a dinner party in Los Angeles. By the end of the evening, perceptions of reality have been altered, relationships have been damaged, and the guests are forever changed.
From HowSound You'll want to listen twice to Emily Hsiao's conversation with a man who wants his swastika tattoo removed. Here's what I want to know: On the radio, why don't we hear more conversations with interesting people? Not newsmakers, not academics, not pundits, not authors I'm thinking of people telling stories about what journalist Walter Harrington calls "the momentous events of everyday life.
The Murder on the Links
Emily Hsiao's radio story, "Leaving A Mark," is just that. On the face of it, the story is a simple conversation between Emily and Bruce Roderick. But, there is SO much more going on. In fact, you should listen twice. As you listen, keep in mind, this is Emily's second story ever. Her first, and this one, were both produced at the Transom Story Workshop this fall. If we don't hear more stories from Emily -- and soon -- I will personally hunt her down, put a mic in her hand, and make her start interviewing strangers -- her interview with Bruce is THAT good.
In this hour-long documentary, WLRN uses home videos, archival news footage, calls, personal recollections and even a bureaucratic document from the British consul general in Miami to tell the story of Hurricane Andrew. The documentary follows two main characters each changed by the storm in their own profound way: Jenny Del Campo, a typical teenager living in southern Dade County and Bryan Norcross, a TV weatherman.
Whitney Jones tells his story of losing faith and finding new ways to connect with the world around him. Whitney grew up Mormon. However, when the Mormon church decided to support Proposition 8 to stop same-sex marriage in California, Whitney walked away from the Mormon church. The comfort of knowing his place in the world and the feeling of belonging were gone. As Whitney looks for new ways to connect with the world around him, he ends up on Nantucket and stumbles upon the house of his great-great-great-great-great-grandfather, Silas Paddack.
If you live in New Orleans, you have to know a thing or two about costuming. A handful of New Orleanians explain how it's done, what it means, and why it's so darn important. More than two million people each year visit Yellowstone; it's America's first and most famous national park. The main attraction are the geysers and hot springs. For 26 years, Rick Hutchinson was known simply as 'the geyser guy' at Yellowstone. He was a geologist, a naturalist, and the world's foremost authority on geysers. He died in , in an avalance while skiing t check some backcoutry geysers. In producer Barrett Golding went on a tour with Rick Hutchinson through Yellowstone's geyser basins.
Remember Christopher Guest's "Best in Show" mocumentary about obsessed dog lovers? Well, this is the real thing but with cats. Embeddable on SoundCloud, too. It's been over 20 years since the collapse of the Soviet Union. Young people in Russia, Ukraine, Kazakhstan and Georgia are facing unemployment, democratic pressure, and the legacy of repression, while being influenced by the West, punk music, and the Pussy Riot trials. PRX sent a reporting team from the Seattle Globalist to explore the tensions in these countries, described by The Atlantic as 'uneasily suspended' between two political eras.
Never before aired!
PRX exclusive! TMS : So, your decision to put that story in, when she has her relative killed — did you know, always, that you were going to do that? There have been other times when Catwoman has killed someone, like when she kills Black Mask. Valentine : For me, her ordering it was almost worse than her doing it. Because her killing of Black Mask was justified — even Batman would not have been, like, too torn up about it.
Valentine : [laughs] Yeah. But for her to order it means that she is in entrenched in a system that she is not sure that she wants to be in for very long. She has come up relying only on herself. And making that the initial turning point for the first arc, was realizing that she is actually in this so deep that she cannot get out clean.
It is not going to be an easy out for her. So the end of this arc is actually showing the fact that even when you step back and are trying to do the right thing — and she was really trying to be doing the right thing, getting out, setting up safeguards, trying to cut herself loose from everything, and become independent — but it is not going to work out for her the way that she thinks it is.
TMS : I loved all of the historical quotes that you put in. So, obviously, that was by design. So, we know. So I went from the supposition that the mob stuff would be interesting if we look at it from the inside, and then went immediately to the most interesting mob storyline ever, which is Queen Elizabeth. TMS : Yeah!
TMS : I know! I love that you wrote her as incredibly intelligent and calculating. Valentine : Thank you! You do not survive as an independent contractor in Gotham, unless you have your wits about you. Valentine : Why are there so many jewels in Gotham? Who ever lends jewels out in Gotham anymore?
The Killing of Genevieve and Other Stories
The Killing of Genevieve and Other Stories
The Killing of Genevieve and Other Stories
The Killing of Genevieve and Other Stories
The Killing of Genevieve and Other Stories
---
Copyright 2019 - All Right Reserved
---