Hwy 97 in Bend, connected to the award winning Crossings Restaurant. Beautiful views, outdoor patio and great music!! They joined as a band late in to become one of the most requested bands of the music scene in Central Oregon and all around the state for that matter. Come on down for some awesome rock'n'roll, sultry blues and some of the best dancing music in town!!
They have yummy food, too, so bring your munchies and join us! Open mic and all ages, so bring your instruments and voices and plug in. Taylor's is having some delicious specials so bring your Dad and join us. Their food is sooooooooo good and very reasonably priced. Plus the music is the best in town:. The Bobby Lindstrom Band will go onstage at pm. Dem Dam Drums is gonna raise your consciousness level to a thousand!! Come on out and support. If you can't come, maybe drop a little cash or check in the mail for the people of Joplin. Or go to www.
Wow, a week just slipped by me, what do you know? June is looking busy and we are excited about that! Come join us for this great cause helping out our friends in Joplin, MO. Check it out www. Come early and get a good seat, it's always packed when Bobby and the band is there. It's all ages, so bring the family and plan to have some dinner or appetizers, Taylor's smokes their own meats and their food is scrumptious!
We are getting such a great crowd there and our music seems magical. It's fun and it's a fun place to be, just the right size, the food is really good and the staff is so nice!! It's like our new family. Bring your appetite for some lip-smackin BBQ, cuz once Baldy's famous aromas hit you, it's all over.
And the music will kick-butt, too!! Once again, I must say the food is scrumptious, so come hungry. Have a safe and happy holiday weekend!!
Remy, Marie, and Me - DLP PTR June 2018 - TR Link up!
Every time I listen to it, I realize how good the music, the message, the musicians, the sound and the production really is! You guys are giants in the industry and we are honored to work with you. Or send us a message. If you are looking for some really good music that will warm your soul, make you laugh and get you moving, feel it! Thank you too, universe, for bringing the music to us, the word angels strike again!! We've got some really cool t-shirts we're going to be selling at the Northside, too!
Get yours while they're hot!! He has outdone himself this time with 8 originals that have come to him via the "word angels" as he so spiritually calls it. This past year has given him so many fun, happy adventures and experiences to write and sing about and it shows in these songs. Some rock, some gritty blues and even a little reggae. The new cd and some groovy t-shirts will be availble for sale. Two of the best blend seamlessly with their unique styles.. We'll be waiting for you! The first sessions on the all-original disk began in January, then a Blues CD was started, and both will soon be ready for release.
Hope to see you there. Stay tuned in to the music you love, and please support your own local musicians whenever you can. Now that I see how other peoples faith carried me when I had little or none - I must increase my efforts to nurture my own. Check Bobbys calendar for places, dates and times. In the process of recording two new albums, one all originals, some blues; One All blues, some originals. Stay tuned, then just count it off and ROCK!
And they are HOT! The session will be broadcast on thursday nights Homegrown Music Showcase, The amazing Scott Foxx and I will be doing some pickin' Greetings Earthlings! The music business just keeps rollin': My 1 angel signed me up for the Central Oregon Songwriting Association on the 7th, and two days later "The Long Way" won song of the month for December This qualifies it for the song of the year, which will be awarded in April. The first cut of Yancy Faulkners video with Scott Wyatts audio of the aforementioned song, up on face book and You Tube, has had over views the first two days.
Private Club. The crowd has gotten too big and the place is expanding Well, I made it this far. I see you did, too. For Bobby, the year looks promising: a new 4 song recording project almost ready, new press, radio and more gigs coming. Major thanks to all the positive people and energies that keep this man rockin'. Bring It On. In the aftermath of some best old buddies passing, the Rock N Roll torch is still being carried high and it will be as long as we remember whose shoulders we are standing on. The new 4-song EP is nearly done and will soon be available Thanks to all you believers for just that.
See you around. Upcoming gigs are listed on the calendar page, and current news and pictures are often posted on face book. We wish you a wonderful and magical holiday season and look forward to making lots of music together in the future. Hello everyone! I hope that your Thanksgiving is everything you wish for, and that health, wholeness and peace of mind be yours. Last thursday night was a great duo-jam with Scott Foxx at a private club downtown Bend. Best Jambalaya I ever had.
Dave Sheldon, and most likely some additional friends too. Keep it warm. Good morning sunshine! Thought I'd try something different today and write a little here before my 2nd cup of coffee. Sitting on the front porch like some old man Had to laugh during my affirmations - One dog scratching at the door to get back in, and the other trying to hug me sorta breaks concentration, or does it?
I think God knows it was funny, anyhow. Yesterday after a full day of finishing the floor in the new rehearsal pit, a most excellent meeting, my phone kept ringing until I found myself in front of some new folks at the blues jam downtown I hope to run into him again and jam some more.
The pizza was so good I didn't get his number when they left Just a short rundown on this coming thursdays schedule. Another great jam at Northside last night, and will be doing a full weekend January , My 15 year old feline buddy is an Oregonian again. Keep it warm, folks - we got some rockin' to do! Bend was hoppin! Thanks Penny Oss. This holiday season is shaping up nicely. Still possible new blues album with Derek Doggett in Portland before the end of the year Bill, my brother: Thank you for being my friend, all the good times and good music we shared.
I know you are no longer hurting. I wish I could have done more to help. Awright, day 3 of the cruise was the only time we got off the ship during the 7 day trip. That will tell you something. The ship was fun. Lots of fun. Our tour guide named Daniel knew a lot about where we were, how life is there, and things that make their beautiful country what it is. He told of former days when Don Henley was in the area. Also about how California was split into upper and lower sections, their religions, cultures etc.
Upon entering, the feeling there was indeed magical, the food was very real and the people are happy to be right where they are. Most of the roads and streets are dirt, and Daniel led us on foot around town. The Mission mentioned in the Eagles song was just up the hill from the hotel, and after some local info, we were allowed to go in and look around.
The doors are over years old. I stopped and touched them, Sharon taking pics all over Again, the feeling of being in that particular location entranced me, and I felt the urge to touch or tap things like the pews, the shrines, the built in antique lock boxes, etc. I sat in a velvet padded seat in front of what looked like the place people get baptised. Many of the folks were surprised but I had to explore as much as I could.
I might never get another chance in this life, right? I went to the stage area and sat in another velvet padded seat, the preachers, I suppose. Next to that seat was a big shiny brass bell and a rope within my reach. I heard someone say Later, back at the ship - We bumped right into Commander Cody. I told him my band has been playing some of his songs for years and he said thank you. I said thank you, and Ansel, I mean Sharon got a pic of me with him. Then Steve Willis, Elvins keyboardist was hosting the jam at the Crows Nest and I got to jam with him and some other really good players.
Later still at the dinner table, we sat with Scrap Iron and told him of our day. He said Dam, you ain't supposed to ring that bell! You gonna get struck down by lightinin! I explained that I was not of any particular religion, but a curious child of God. He accepted that. Before we left for our room, I uncased my guitar and showed it.
Scrap Iron, who was Little Miltons road manager for 31 years asked what her name was. I said she doesn't have one yet. He said Can I name her? I said go ahead. He says "Bessie". He informed us that was Little Miltons guitars name. Wow what an honor. Even though he didn't show it, I think he was a little emotional, too, and as he walked away he leaned over and told me it was his honor Is that cool or what Yeah, a day early, so we will undoubtedly be at the Northside Jam tonight. Downbeat is 9pm for the full band, but Mike and me will be doing a semi acoustic set during happy hour around 5pm - 6pm.
The crowd should be warmed up for us, happy hour starts at 3. Now, back to my ramblings on the cruise: For the record, I am telling this story from memory, and if I miss some folks or get names wrong, forgive me. There were over crew members and somewhere around cruisers! OK, the first day we watched one of the best guitarists around, Larry McCray and his great band as the ship left the harbor. I had to take a nap, then we checked out Edgar Winter rehearsing in the Crows Nest, up close and personal. John fame killer trumpet man, Mark Early, Roomful of Blues sax man I may need to study my notes from the trip in order to sort all this out Elkhorn is playing in Charleston sunday night starting at pm.
A possibly haunted house across from the church behind Davy Jones Locker Calling all Elks!!! Greetings to all my friends and fans! Especially the new ones from the trip to Mexico and back. Bill Jansen's was our first stop the night of the 16th, and I want to thank him for his hospitality and always being there for me, good times and bad.
And while I'm at it, thanks for picking our exhausted butts up from PDX last sunday night and putting us up again. We met some good people between our nodding off - on the plane flight to San Diego, too: Jake, Jace and mom and sister, hope to see you again. We arrived and caught a shuttle to the boat and started off making friends in the line as we got on.
Tommy - Hey! David and Carmen - Hey! Llou, thank you again for sharing such great vibes. You got 'em, bud. Before I continue which will take a few days, I must send huge thanks to the man who got us on this wonderful trip, Mr. Randy Oxford. Trombonist, entertainer, and one of my favorite people. Randy, you SO rock! Thank you a million times. Like you said, this trip changes your life. Now, folks I am hittin' the hay and will write more tomorrow. Talk about hard to find words. My guitar has a name now. Bessie Mae. Thanks Scrap Iron. Saw a flock of flying fish. Jammed with a world champion harmonica player.
Ate like a King. Didn't get sea sick my first time on the ocean. Only broke two strings the entire cruise. Got two gigs this weekend: Scoots in Sisters' 9pm friday night; Elkhorn a haunted house in Charleston sunday pm I can say the people on the ship seem like all brothers and sisters I hadn't met until the 17th. There's a big web being built to connect us all It's almost 6am, I better start waking up the crew Here we go.
I'm a rock n roller headed to my fathers house. Will try and keep you posted along the way. Hey everyone! All systems are readying for The Legendary Blues Cruise Naw, I'm not excited Coco Montoya Los Lobos Ruthie Foster Tommy Castro Randy Oxford Will defenitely be taking pix Hey gang - Bobby was interviewed yesterday by a new fan and friend, photo-journalist Amanda M. Pics up on photo page by Sharon Jensen. I mean good. Check out face book for more pics and www. Hi gang! Still whizzing, pasting and pooting here - to the best of my ability.
Tonight me and me goil are headed out for yet another adventurous trip into Bends' world of music. Second stop if we make it will be at The Northside Cafe open mic session. It was one week ago Scotty Fox and the rest of the regulars dern near adopted me. Looking forward and gotta get ready now. Love to you all. Greetings everybody - I'm back in my little portable crows nest, letting this past wonderful weekend settle into my conciousness. Do you remember Mr. Lucky and The Gamblers? Met a young guitarist named Derek Doggett, watch for him.
I thank God for guiding and protecting us I'm happily tired, hope you are all well! Namaste' BL. Hello there. Add last night here in Bend. This is all new to me, and I am being welcomed verily. Our trip to Portland is bumped til friday. John Dooley and Trish Rigdon will be getting married 6pm saturday! We'll spend a couple days meeting folks, shootin' the shit, and no doubt playing music. Trails' End has a blues jam sunday night. Will try and get some pix for ya! That's the good news.
We found out a few days ago that Street Vibrations in Reno will not be on our schedule this year, I hear they are almost exclusively booking only local bands. Dem Ol' Elks will look forward. We will be playing Good Vibrations next year in Salem. Sharon won Clear I am thinking we might have to leave Bruce either at home or in the van, but that butterflies will be allowed Now, there's a jam at the Black Forest that night Paul Biondi and Mr. T-bone Stone and they are meeting me there. Skip Jones is the host. This will be very good. I love it. T-bone is playing at a concert somewhere in Astoria this weekend I will refrain from cheering at the top of my lungs until I can confirm it We've been having such a wonderful time this past week, we must be doing things right?
Along with the sad news of Bert Sanders, Fred Girt and Pat Rutheford passing, we have been meeting lots of people, playing lots of music, camping, BBQ-ing, driving, fishing, swimming, and getting the last tastes of summer ' There are so many folks to thank so I will mention some. First is our very own war hero and good friend Rob Boyce and his beautiful woman Melissa, along with their close friends, who welcomed us and adopted us in Keizer.
You folks are amazing, we love you all and will see you again. Robs place has a big cornfield behind it, and he made sure he sent us to our next location with over a hundred ears of corn for Bill and Barbie Leslies' Lone Pine Ranch Campout. It's hard to be grateful enough for what I have now I hope you enjoy my sharing. God, please send my love to everyone who still feels the pain from the horribly stupid and wasteful attacks on the twin towers in New York City 9 years ago.
Thank You. I am again sorrowed for the families and loved ones of two more of my friends. God and those who care, please send prayers for comfort and healing where it is needed. I am also joyed to have known these men and honored to call them friends, and grateful to be a believer and to know they are in a very good place now. Nancy, be strong and if there is anything I can do to help, let me know. Remember Rob Boyce, our hero from our front tire blowout the first day of our tour? We're leaving a day early to get in on his seafood boil in Keizer tonight, and be close to our friday gig at the Hitchin' Post.
T-bone Stone will grace us, and maybe some other special guests, too. Bring the family. Will try and get some pics up along the way, if not here, then check my facebook page. I am sad for Berts death, but honored to have been his friend. It's always tough to try and write this stuff, but Bert was as good a guitar-picker that ever walked this Earth. Anyone who ever heard him will tell you the same I am sure. You could close your eyes and listen and swear to God he was playing a pedal steel, but open them and see it really was just an old Gibson 6-string and a volume pedal.
Nobody could ever fill Berts shoes, if he was wearing shoes. I had the pleasure of picking with his band Remote Control many times, as well as sitting in his living room sending music out the windows and into the trees and through the country air. Now that he has gone, I feel the resposnibility to play guitar just that much better. I love my job. Maybe as much as Bert did. We will miss you Mr. Just got back from downtown Bend. Bob Dylan finally got to see him!
I'm gotta write more and better, and the inspiration is afoot. Back home in the Crows Nest-East, rested and ready for this new day. Last weekend was another guided whirlwind shoulder-rubbing, butt-bumping, moon-howling trip in Portland. What can I say? It seems to require the best of elements working together before I can really dance - and they evidently were, cuz me and my baby were shakin' it UP - and the only mind-altering substance involved was music.
Really good music. Talk about step into the Light Couldn't ask for more. Saturday found ourselves amid thousands of recovering brothers and sisters at Unity In The Streets Columbia Park, an NA event with more great music, food and recovery filling the place Thanks Will. Wound up playing for a couple hours at the campfire, after the electric music ended. More good connections with folks there Details of progress will come I am sure Greetings from Central Oregon. I'm setting up a little crowsnest in my RV. After 3 gigs in two days last weekend: Salem, Middle Creek and Salem again. Now, back to booking, moving, and it sounds like a trip to Portland this weekend to haul some stuff and visit some friends and maybe do a gig or two I'll try to contact you all soon Namaste' to all my friends and fans across the country!
Good things are coming. Good things are here. Dig them. Soaring up over Curly Barkers Ranch, I look back and see the point of my departure, the Tioga Hotel proudly standing up through time and trial, ready for the next one hundred years. Below me, Elkhorn Ranch and all its now legendary tales, from Bill Heckard and me opting to fish for steelhead instead of going to school, to Tony Zarbanos introduction to the Coos County forest and what fun we had helping educate him. The memories are too much for me, so I look ahead and I fly on - knowing a power much greater than me watches I'll be back for Llamapalooza this saturday.
Peace and Love. Hi everybody - Just got word from Nancy McIntosh that Kevin Rowlands, a friend and great blues guitarist I jammed with in has passed away. Lets send some prayers and good energy towards Idaho, and comfort his family and loved ones, k? Last night was a great time at The Hitchin' Post. Thanks to the Coosbanians, and Portlandians, the rest of the valley folk, and the locals for such a warm reception. Mike, Bill and I felt right at home in your backyard-style place!
Very cool establishment. Thanks Luke and Rob! We hope to be back before too long I'm headed west again for my last load and farewell to my beloved little crowsnest in the sky. Bobby and Elkhorn will be rockin' this friday from to outdoors at the Hitchin' Post in Salem, Oregon. Here it comes Check calendar page for details! Let's ROCK! Hello peeps! Gittin ready to go check out Brent Alan's acoustic show in Bend Parilla tonight It will be another week or so, but I will fly with the help of God. I'm going to be staying in Central Oregon for the time being, and from what you can see of me here, it won't look much different.
Manymanymanymany things going on. Six years ago today, my mother passed away, in my arms, and it was the greatest honor of my life so far. Mom, Dad - I love you - See you when I get there. I love my friends and this room and this town, and I am looking forward to the future, starting east of here.
Whatever, whoever, whenever I'm ready. Change is coming for me again soon. Kinda makes sense doesn't it? Roll with it. Hey everyone - the weather in central Oregon is gorgeous, but I'm headed back across the state again, maybe see you someplace Just confirmed my solo acoustic kick-off for Llamapalooza this year Got a few brand new songs and a sorta baby cheetah grin for ya too. Flew in low late last night wit' me goil Off again I'll check in wit'yas when I get to a little higher elevation. There was something that jumped into my mind as we drove away from the Good Vibrations Rally I hope someday you'll join us.
Check the website for details, it's going to be HOT! Today I remember and honor two of my best friends. I ask you to pray first for Laura Jo Laird, a sweet and loving girl that has always helped others. She is in Texas getting treatment for lung and brain cancer. I have known her from when we were in kindergarten together - to when she took care of my mothers cremation in God, please send our positive energies to Laura Jo now. Last night Linda Markum called and informed me of Matt Anspaugh passing.
It took awhile to sink in. Matt was one of the kindest, most caring, understanding, and ready to help guys I have known. You may remember him as the sound man for Elkhorn. Even with his inconvenient physical state, he packed equipment without a complaint, supported and defended us, and put up with the most difficult situations we could concoct in our wildest days, and still had some of the most humorous things to say at the toughest moments possible.
His spirit will live in those of us that remember. We love you, Matt. Rest in peace. We will carry on. G'mornin' sunshine! I pray every morning before I get out of bed and I head for the coffee maker before I am fully awake. I try not to judge. Somewhere between sleep and awake, something I have learned somewhere assures me that no matter how "good" or "bad" I may perceive my life at the first blip of conciousness I have - that I can only have any effect if I am present. Drugless Douglas Stephens used to say it: "God, give me knowledge of your will for me and the power to carry it out".
Then he added a simple line: "Let's do it". NOW my feet are ready to hit the ground, and my spirit is ready to reach for the sky, and hopefully my hand is ready to reach out for yours. Tonight I could almost hear Nubs singing across the river "Oh Cherry, oh Cherry oh bay-beh - Yoh oh yoh deeyo deeyo deeyo - Yeahya hea-hea-hea-hea-heah! For days Elkhorn Ranch was echoing this song Then everyone would go to bed and it would stop, then the first thing next morning you'd hear whoever got up first singing it again The free.
In tune, carrying the torch. Oh, geez, I'm too old, I have a hangnail, my tummy hurts, my mom won't let me, I can't afford five dollars, my girlfriend left me and I am too poopy-faced Greetings from the Crows Nest, downtown Coos Bay. Had a slight overheating spell at the Crescent Cutoff last evening, but some cooling time and prayers got me back inside the fog line safely.
Tomorrow nights downbeat for Me and Elkhorn and T-bone is 8pm.
… a site in the tradition of Fund Alarm
Yep, short notice tends to enhance the true meaning of Rock N Roll, doesn't it? Folks, it is once again nearing time to ROCK! That's what I have to work with here, so here goes. No matter in what manner I describe these last few days at the Jensen Ranch East 4th of July Party, the way it came together, the dedication to a feeling, and the collective willingness to do what it took to get some people fed, taken care of, entertained, introduced and essentially made part of I reserve the word awesome for volcanos and such I'm about to go in and sing "Hungry, Cold And Blue" for a few friends that didn't hear it live yet All right - I notice and recognize many, many points of view and emotions or lack thereof for our country's day celebrating freedom.
I also recognize that our own government has been gradually taking our freedoms from us. My perspective on this 4th of July is one of hope, and it lies in the next generations coming, our children. The younger folks at this party for the most part are fun loving, caring, understanding, friendly and hip.
I hope and trust that there were many celebrations in America this past weekend that resembled ours. The focus seemed to be on freedom, fun and a good time in a non-violent, unabrasive way. The hippies had some stuff right. Brothers and sisters. God bless us all. Awright, if anybody knows the whereabouts of Mr. Joe Pepper, I would like to know. I heard he is OK and staying with friends, so let's send up some prayers for him ok?
I woke up this morning and everything felt just right Like somebody fueled up my soul in my sleep last night I know you folks like to see pictures, but there I sat, camera in pocket and never took one. Something about the timing of being a singing minstrel, spreading goodwill and all that, then trying to document it all just doesnt jive with the rest of the universe Or not. It was a fine sunny day, not too hot.
Best weather in the country I tell ya! John Gretzinger and Alexius Harris were covering the other two corners of the place, and its always great to have those kinda folks around if you ask me.
I'm sure there will be lots of pics taken there. Dem 'ol Elks are gonna be rockin you know it. Hey gang - I'm thinking we should pray for Joe Pepper, k? Haven't been able to get ahold of him yet, but a benefit may be in order. Gorman can be. I've never heard Rick and Eddy pouring out this kind of heat. Made contact with Tom Fraser, booked one night there and most likely a few more coming I did three gigs yesterday, so this is all the report you get for now. Our first trip to the east was a blast! We left Ohio at noon on sunday and arrived in Portland at my brodder Yorgi's place mid-morning on tuesday.
Just a core sample of the stories: Yorgi and me shared the driving duties and took turns resting while Sven kept a soulful ever-vigilant "Hey, are you makin' it? Anyway, folks, lets just say the peeps for the most part had never heard the likes of Dem ol' Elks Look for the upcoming new album by Sonny on Intrepid Artists label That's the story we got, I saw one on the wall at the Grey Castle!
Year One, An Anniversary Celebration
I gotta take a few breaths and clean up a bit Will try to find time to get pics up here, but in the meantime you can check out my facebook page. It's so much quicker for me. Hey now! Did a little pickin' with Tallan Noble Latz on cigar-box guitars, hit it off well with his family and the guys from the "Guitars 4 Vets" tent Now we're headed back to Rockford and regroup We love you! Man, what a fantastic surprise. I was lolling around the crowsnest last night ready to conk out, and Garse texted me and I just couldn't help myself. Had to go downstairs and join him and Sam and the crew one last time before our newest adventure begins.
Will fill you in soon Lo and behold in walks Nicco Tyson and his killer harmonica vibe. We had some great blues jams. Don't know how else to explain it. You know what I mean. Nicco and me have had this strange and cool thing that when one of us comes back to Coos Bay, the other one leaves and vice versa. Every time for quite awhile. He's been in Africa for cryin' out loud, and started a recording studio for cryin' out loud. I really didn't get much time to find out details, but maybe I'll get more sometime soon.
It's way past my bedtime, and I feel fine. Food, sleep and see ya tomorrow Hello hello hello! Me and a sweet lil angel met in Eugene wednesday and thursday, introduced her to my redneck friend, and we were guided to T-bone Stone. Not necessarily in that order. So, lighting up a cigarette we followed in pursuit, and found the secret cave where they obviously stashed the loot! Filling up our pockets even T-bone and Natty were playing Macs and I was honored to pick a few with them blues cats and loved it.
That was wednesday We put that off and elected to accept Tbone and Carlas invite to steak and chicken BBQ dinner in Creswell, then to the Overtime Blues jam off west 11th and jammed some more. THAT was kickin! Thanks to everyone contributing. Short on sleep, long on fun, and the sweet lil angel and I parted ways for a while today, and I pulled back into Empire just in time to host the friday open mic Java Jones.
It was likely my last gig there for a month or so, and all the peoples' hearts were drawn together another time and we all song surfed with joy! I'm back in my nest and have a bunch of pics, but will probably conk out before I get them posted. I'm gonna see how long I can sleep now. Nothing but love. See you tomorrow! How's my hair look? Oh, thanks I worked on it all night. According to the direction it's pointed, and my global positioning bird, I must be headed north today! I wonder if T-bone is jamming tonight Actually, I'm trial-running the Hebe Jeebe motorhome to see if it's fit for another cross country run or two.
And while I'm at it, I'm gonna introduce to you my redneck friend Goo Goo Ga Joob! One of my best friends ever is Jami Worthen. Please send some good energy or prayers or thoughts or all of these to her. Cheryl, you are not alone.
Thanks, folks. Thanks for dropping by. I'm sitting in the crowsnest, feeling very honored. Freaky Charlie? All the musicians and bands were cookin' today! I will just say the spirit of this little economically troubled coastal town was soaring. We missed Bob Alexander, and his son Bobby at the gig, but I have faith their souls were in attendance. Thanks to everyone who helped. The party will continue tonight at Joe's Honky Tonk Contribute what you can - please and thank you! Another very special honor was mine today, and that was Mark Kralicek brought his daughters to the benefit, and I am proud to post reviews from Sami, Toni and Teona.
They're on the photo page. Thanks ever so much all of you! All I am going to say right now is something that has been simmering on the back burner for quite awhile is starting to boil. Hooo Boy gimmee summa dat! I just happened to have my gear in the van. Pix on photo page Thanks everyone! Musta been the hot dog pizza I'll get some more pix up as soon as I can, maybe later today.
All right - Hows everybody doin? Right now there is so much going on, I probably can't tell ya everything. It's my belly-button birthday and I am 57 years old. Wow, how did that happen? It's a semi-long story for later. The reason I call it my belly-button is that I also have a birthday Sept. Gonna be 15 years old this year. Better number? That depends on your perpective. Had a good time at Java Jones again yesterday, and posted some pics for you.
My ISP changed in the middle of the muddle, so it took a long time Today I am doing what I want for the most part, with some very special friends and going up to Lakeside to cheer for my brodder Sven and the Charlie Freak guys at the Crawdaddy Festival. Gonna eat somma them lil suckers, too. Tomorrow Elkhorn will be kicking ass at that same aforementioned spot. We'll have some great players and good friends joining us.
Dave Ford. Stevie Ray Mays. Spike Vaughn. Part of my spirit is actually in Port Orford today for the memorial for Mr. Bob Alexander. Peace and comfort to the family and loved ones. Well, hello there! Nice to see you're still aboard. I agree, the ride is amazing. Seems like there's no limitaions at all to what we can experience if we just show up and do our best.
I think you understand. One thing that I'm grateful for is the chance to learn what I can while I'm here. Funny, though as they say, the more I learn it seems the less I know. What I do know is that I have some faith, and sometimes very little, but it has always been enough to get me through whatever life has presented me with. The news of the world we have crammed down our throats is bad, which creates fear, and we keep buying it. The news of the Universe is good. Very good. It's also free for the seeking. If I had to make a promise, there's only one I know of I would make.
Hope you enjoy the ride. Oh, yeah, speaking of news, the headlines: Dave, Garse, Jardin, Ed and me had some good jamming last night Almost cut my hair. It happened just the other day. It was gettin' kinda long. I could've said it was in my way. But I didn't and I wonder why. Feel like letting my freak flag fly. I feel like I owe it to someone.
Got my little amp back and just in time for lasts nights show, and it screams if you want it to , I got a new bridge on my Paul, and the "Old Victor" is sounding better than ever. I still cant say enough as to Bill Jansen and Michael Carrillo keeping the music full of energy and growing. Great job guys, and T-bone: As always your presence and expertise and just great harmonica work compliments and counterpoints us like you've been in the band forever.
I want to thank John Chamberlin for gracing the stage as a tribute to our beloved friends recently passed. I'm thinking their spirits attended; Another great musician introduced himself to us, too. New posts. Search forums. Log in. JavaScript is disabled. For a better experience, please enable JavaScript in your browser before proceeding. Thread starter Lesley Wake Start date Jan 29, Prev 1 2 3. First Prev 3 of 3 Go to page. Joined Apr 27, I'm late but enjoy your trip!!!
Joined Dec 27, I have been lurking on your reports for a while. I hope you are having a great trip. Your scrap book looks a lot like my pictures from I have the same angle in the Mont St Michel courtyard, except it was raining in mine. I would love to get back to Normandy someday Safe Travels. Lesley Wake Bright Suns. Joined Mar 16, So, I'm back! Whew, that was a long trip! I think I've decided 3 weeks is too long for a "vacation" for me.
Also, while I loved the design of Disneyland Paris with all the details and everything, the majority of the guests were just horrible. Like seriously awful.
Film Thoughts: September
I had been toying with the idea of cancelling my upcoming cruise to do an Asian trip and see all parks around the world within 12 months, but I don't think I could deal with the Chinese guests this soon after the Europeans! I'm downloading photos now, but it's looking like I have several thousand, so that may take a while! Then gotta get going on this trip report, so it'll be coming, soon enough! Welcome back! I'm sorry to hear the guests were so awful! I look forward to hearing about the trip! I took over 8, photos! I have issues with the shutter button!
I mean a bunch are duplicates like take 3 shots at once because one will turn out , but still, it's a lot to go through! AND THEN, I have everyone else's photos to check - between 6 adults we had 9 cameras 2 point and shoot - parents, 5 phones - everyone except mom, 2 fancy cameras - Joey and Anthony. Most of the photos I post will be my own, but sometimes we would have just one person take a photo rather than everyone take one Plus, I have to get caught up on work, personal life ha, I don't have a personal life , and complete my other TR, plus figure out some planning for other upcoming WDW trips.
Gave us all bedrooms plus a place to gather. We picked only recognized users with plenty of good reviews and limited cancellations, so didn't have any issues that way. I would highly highly recommend that. It is a lovely hotel and so convenient within Terminal 2. It is a bit pricey, but really, for that convenience, so worth it! Restaurants: We did most of our meals out and had some great experiences. The only bad meals were really at a couple tourist traps by Notre Dame, so we should have known better. Definitely check out reviews, they seem to use TripAdvisor the most more than Yelp or Google.
We didn't have any reservations but also never really had to wait for a table sometimes just for them to get together a 6-person one. Many places in Paris are pretty small, but there are lots of them, so it's just a matter of finding a place that is open and had good reviews.
In Amboise, we did have issues one night with limited availability but they had a special concert that night we hadn't accounted for , but besides that we were fine. OMG, so helpful! I rented one from Travel Wifi, which is especially good if you are just within France. My dad had gotten an international plan, which extended to my brother's phone, but service was pretty abysmal, so we couldn't rely on it.
Everyone would connect to my unit whenever we were nearby. And I used it for Google Maps all of the time figuring out which metro to take and even in the metro, which exit door to go thru. I picked up my unit from a tourist desk in CDG. My original unit had issues which I didn't discover until after we left Paris; I contacted them and they were very responsive so we set up for me to get a replacement when I was stopping at CDG before heading to Disney. Museum Pass: Another highly recommended thing. So much easier than having to get individual museum tickets and let us skip the line in most places.
I bought them at the same tourist booth at CDG where I picked up the mobile unit. Check what you want to do and when you want to do it; mom, dad and I got 6-days but we realized later we could have done with 4-days. Mobile power charger: Another thing to make sure you have! I had a 6, mAH, which is supposed to charge the iphone 3x completely. When I had issues with the mobile wifi battery, I ended up connecting the charger to the battery, so carried both around with me all the time.
The ones I used had 2 USB connectors, which was helpful when plugs were in short supply. I also should have brought an extension cord not surge protector, just extension to connect closer to where I wanted it. Transportation Metro: Paris metro is actually not too bad and trains come very often. Metro stations are all over, but thats where Google Maps comes in handy, since they have so many lines, so you know where to go.
Make sure you know which direction you are going there are signs which show the direction and which metro stops you will go thru before you scan your ticket, because sometimes the two directions don't connect together and you'd be wasting a ticket. Bus: This actually was also very helpful, since you didn't have the metro stairs issues.
And on the bus there are plenty of maps and signage which lets you know where the upcoming stops are. Uber: Near the end of the Paris portion of our trip we used this more often due to exhaustion! If you are a big group that needs a van, you may have to wait longer, but they do have them. Smaller groups won't have any issues! Miscellaneous Air conditioning is almost nonexistent. We had a lot of very hot and humid days, and even going into a museum or restaurant didn't help.
Public restrooms are gross! Pickpocketers: we only had one experience and that was due to my dad's gullibility. Mom, Lauren, and I also all had clips to our bags, so we'd keep it closed and then clip zipper to the handle, so someone couldn't easily unzip it.
Zooming Zacks Horrid Halloween Haunt
Zooming Zacks Horrid Halloween Haunt
Zooming Zacks Horrid Halloween Haunt
Zooming Zacks Horrid Halloween Haunt
Zooming Zacks Horrid Halloween Haunt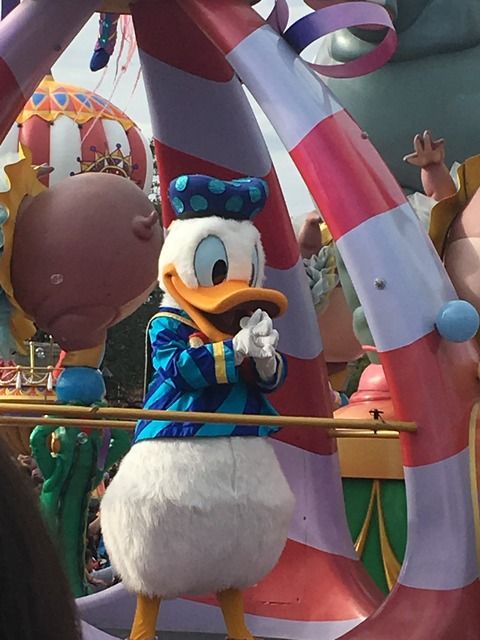 Zooming Zacks Horrid Halloween Haunt
---
Copyright 2019 - All Right Reserved
---